Good news for Mango lovers! The Mango and Jack Fruit Mela which will happen every year during Mango season has been running now in the Lalbagh Botanical Garden, Bengaluru. Started on May 29 2015, this show cum sale mela will run till  June 27 2015.
"We are training mango farmers to ripen mangoes naturally and have eradicated carbide which is carcinogenic and other chemicals from the ripening process," said an official overseeing the Mango Mela.
"We are not using any chemical to ripen the fruit. The mangoes here are totally chemical free. We use ethylene to ripen the mango provided by the government," said B.V. Manjunath Reddy, mango farmer from Bandapalli, Kolar district, Karnataka.
Timings of Mango Mela
The mela will run on till 29th June. The mela opens at 8 am and goes on till 7 pm daily.
Entrance:
10 Rupees for Entrance and 50 Rs for Camera
Prices are comparatively very low with the market. You can get 20-30% lesser than market price.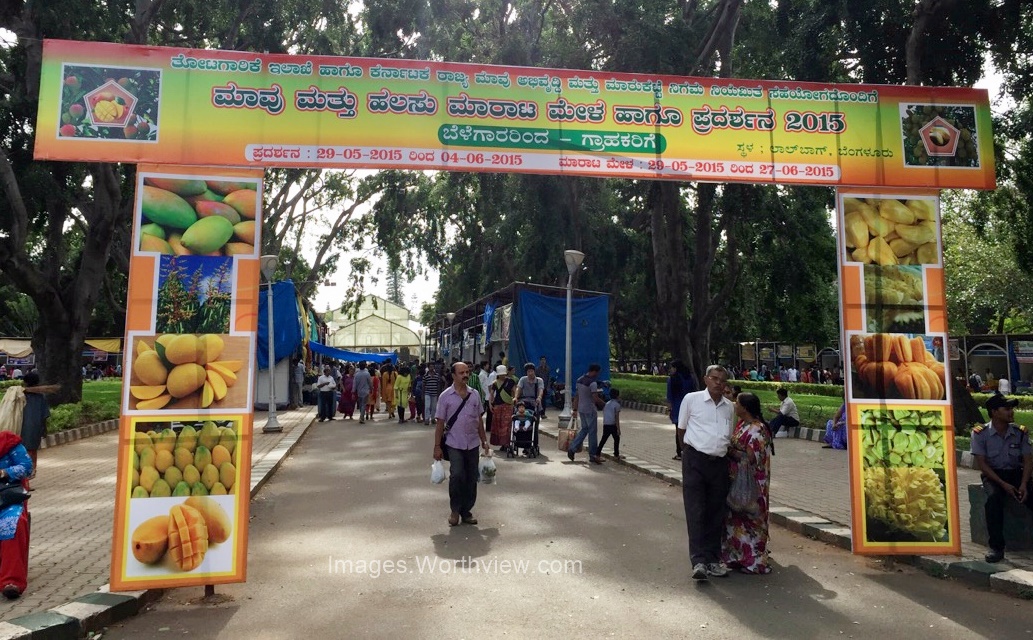 For latest updates follow us: