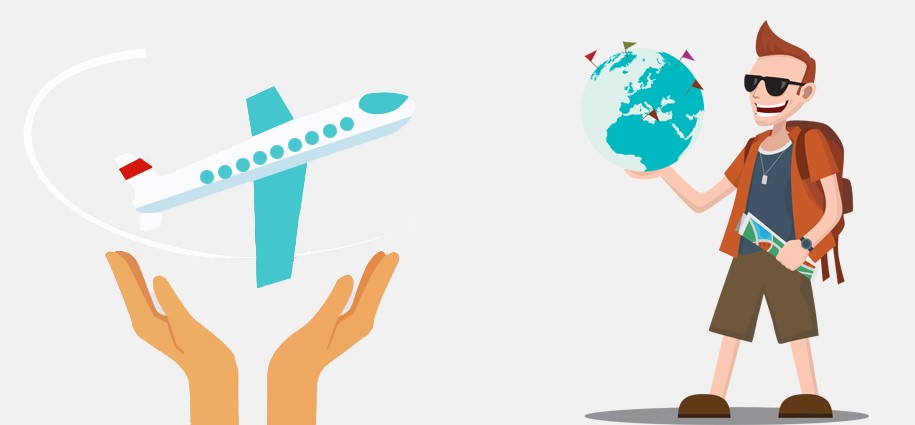 It's that time of the year when you plan for your long pending vacation. Whilst doing so, one often tends to ignore the need to seek travel insurance. This can be due to lack of awareness and the baggage of complicated clauses and claims procedures which are bundled with insurance companies in general.
However, insurance comes in quite handy when things don't go as desired. This holds good for any type of insurance including travel insurance.
This article focuses on giving you a basic understanding of how travel insurance works and its benefits thereof.
What is travel insurance?
An insurance that intends to cover financial losses, medical expenses, flight accidents, loss of luggage, cancellation of trips (subject to certain clauses) whilst on travel domestically or internationally is termed as travel insurance.
Clearly, as any other insurance, travel insurance too intends to reduce the financial losses one may have to incur at the time of travel, which may not be covered/ cavity be claimed under your usual insurance policies that you are registered with locally.
The travel insurance intends to compensate you for the difference amount that you stand to lose after the vendor has paid his part of the compensation.
Typical risks and coverage-
The following are the most common risks associated while on travel and hence travel insurance coverage focuses mostly on these terms-
Trip cancellation /delay/ interruption
Medical emergency
Loss / damage of luggage / travel documents
Delayed luggage
Missing connecting flight due to airline schedule / weather conditions etc.,
Hijacking etc.
Types of travel insurance
There are two ways in which a traveler cab avail travel insurance:
Pre-trip/ single trip policies – travel insurance can be arranged at the time of booking a trip to cover exactly the duration of that particular trip. Typically, one could also avail this prior to travel, this would cover a single trip that insure embarks on.
 Multiple trip policies: These policies can cover an unlimited number of trips within set time frame.
Based on coverage travel insurance can be divided as:
Comprehensive trip insurance: They deliver coverage inclusive of trip cancellations, interruptions, medical emergencies, loss of luggage and more. They are typically sought by travelers on international trips, family vacations, important business engagements etc.
Travel medical: As the name suggests, they provide emergency medical coverage while outside of home country.
Medical evacuation or Medevac: these policies focus on emergency medical evacuations out international security evacuations. They enable you access to nearest hospital or provide assistance in returning home.
Annual plans: These are typically used by frequent travelers. They cover basic medical emergency requirements while outside of home state.
Specialty plans: There plans suit travelers to fill in gaps between what the traveler already has acquired back home and what he may miss while on travel. They focus on one-off needs like car rentals, term life etc.
How can you buy travel insurance?
For protection from any unwanted and unexpected events you must have a travel insurance. This will reduce the chances of any negative impact on your travel plan. Here is how you can go for your desired travel insurance purchase:
Right time to purchase your travel insurance is now. You never know your next journey is planned or sudden. Remember, prevention is better than cure.
Carefully go through all documents of your coverage plan. You must be aware with all the offers and benefits that your insurance company will cover.
Know what you need in your coverage plan and what you can exclude, this will help you in cutting insurance cost and tailoring the most suitable plan for your travels.
Always keep your all documents handy that are required before filing claim to your insurance.
When you book your tickets online, at the time of booking also you get purchase travel insurance online. Makemytrip discount coupons will get discount on all flight and hotel bookings + travel insurance at very low price.
Going for the right insurance plan depends upon many factor. Don't just go with the pleasing policy that sound profitable. Always make outlines like what kind of traveler you are, whom with you travel often, mostly which destination you use to go or plan to cover and most importantly the common purpose of your travels. This understanding will lead you to one of the best travel insurance plan for sure.
Travel insurance has become a need with growing uncertainty and escalating medical costs. Hence, while packing your bags this time, spare a thought to travel insurance. Travel safe!
For latest updates follow us: