Araku Valley is a famous Hill station in Andhra Pradesh. It is located 114 km from Visakhapatnam, close to the Orissa state border. Araku is also called as Andhra's ooty (unofficially). This valley is surrounded by mountains like Galikonda, Raktakonda, Sunkarimetta and Chitamogondi.  Do you enjoy nature? Are looking for holidaying in Andhra? Then Araku valley is your answer.
How to reach Araku:
By rail: The train journey from Visakhapatnam to Araku is considered as one of the best journey with 46 tunnels (number not sure), several bridges through lush green valley. You should for opt train journey if you wanna experience the nature's beauty.
Train Details: Kirandul passenger. Departure time 6.50 AM from Visakhapatnam station and reaches Araku at 10.45 AM.
By Bus: APSRTC runs plenty of buses between Visakhapatnam and Araku. You can get a bus for every hour.
I had been there last December but unfortunately we didn't get train tickets because of season rush.  So we went there by bus.
The best thing to do is to get down at Borra caves ( it is on the way to Araku from visakhapatnam) and cover this place first.  Later you can hire a cab at Borra caves to see other places around Borra caves and to drop you at Araku valley.  Since we went there during the season(Nov – Jan) , they charged 1200 rupees for us.
Places of Interest:
Borra Caves (35 Kms)
Tyda Nature Camp (40 Kms)
Katiki Waterfalls (38 Kms)
Ananthagiri hills coffee plantation (30 Kms)
Galikonda view point (19km)
Tribal Museum (2 Kms)
Padmapuram Gardens (2 Kms)
Araku Waterfalls (8 Kms)
Chaapa Raayi (15 Kms)
Tadimada Waterfalls / Anantagiri Waterfalls (30 Kms)
Borra caves :
Borra caves are considered as the deepest caves in India. These caves are basically Karstic limestone structures extending to a depth of 80m (262.5 ft). In 1807, William King George of the Geological Survey of India discovered the caves and believed to be 150 years old.
Timings:  10 A.M. to 5 P.M.
Ticket fare: Adult – 40, Child – 30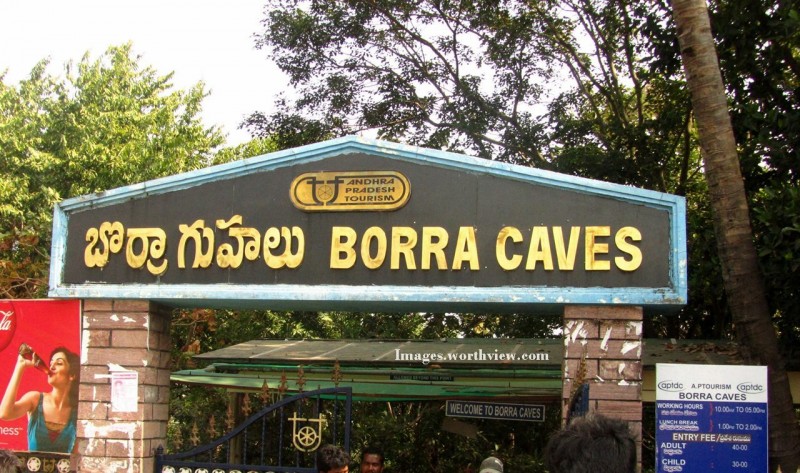 Story of Borra caves: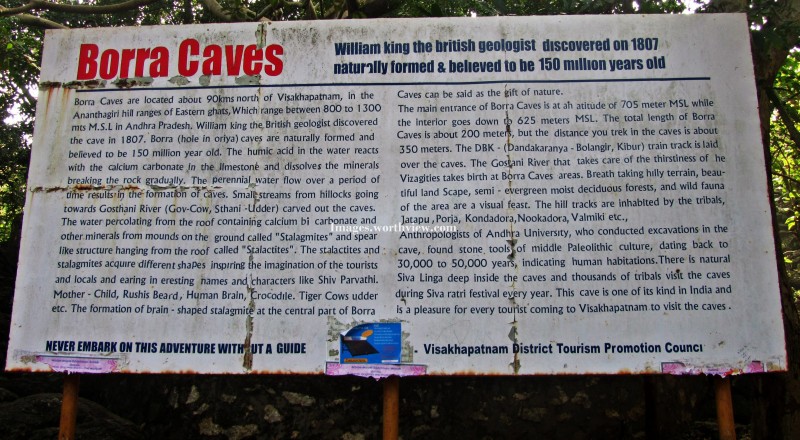 Inside Borra caves: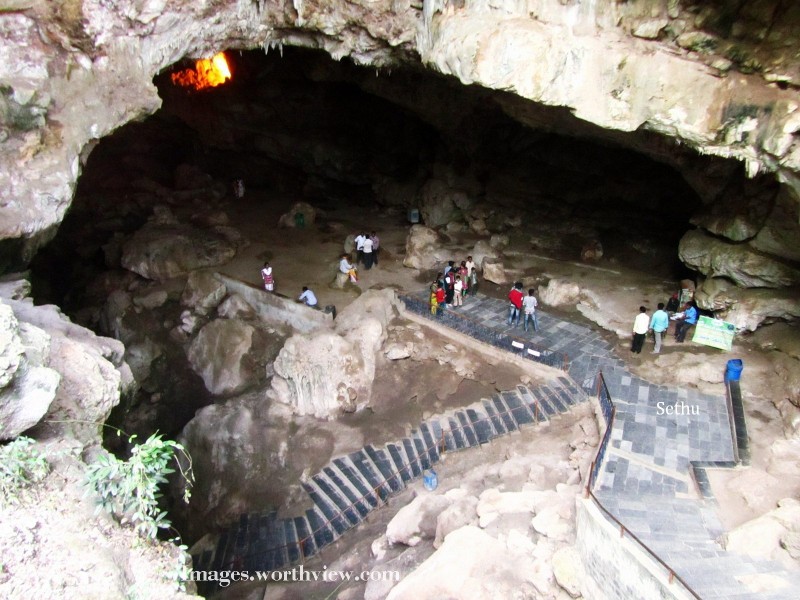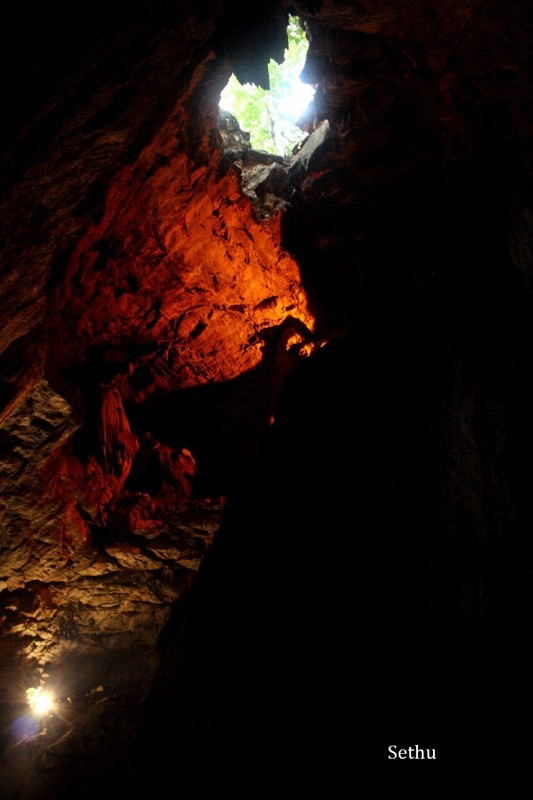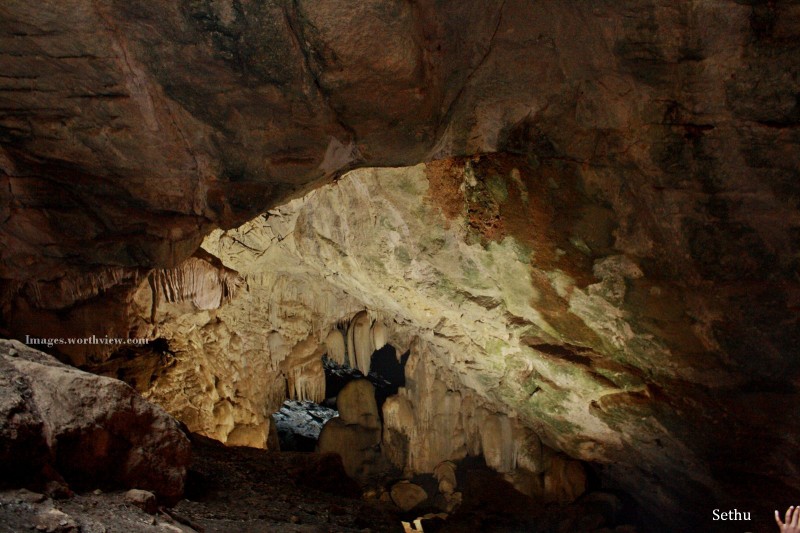 Galikonda viewpoint: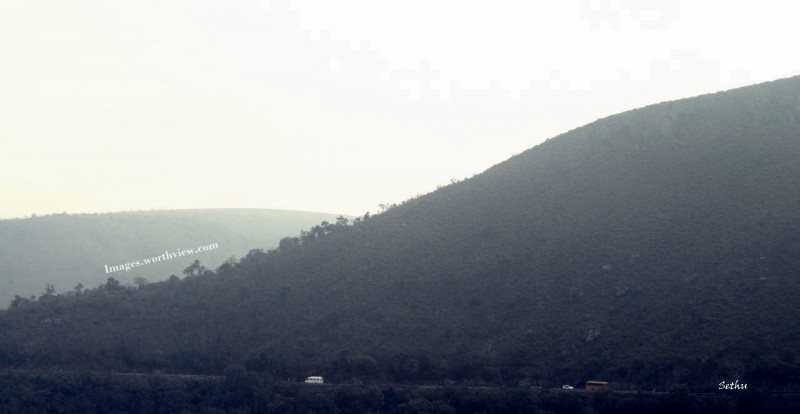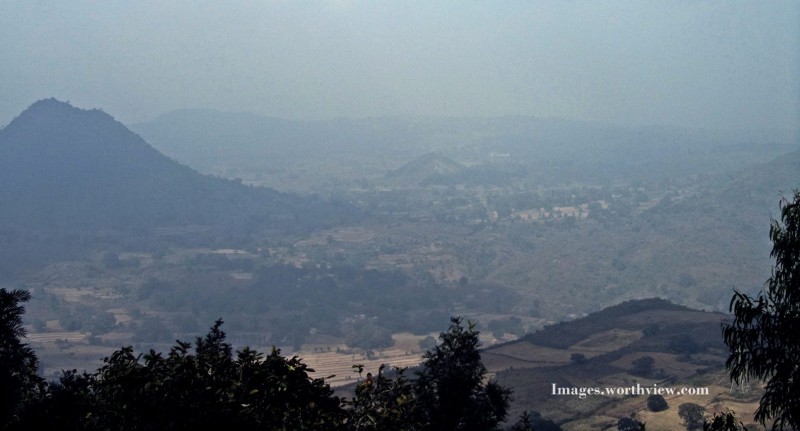 Ananthagiri hills coffee plantation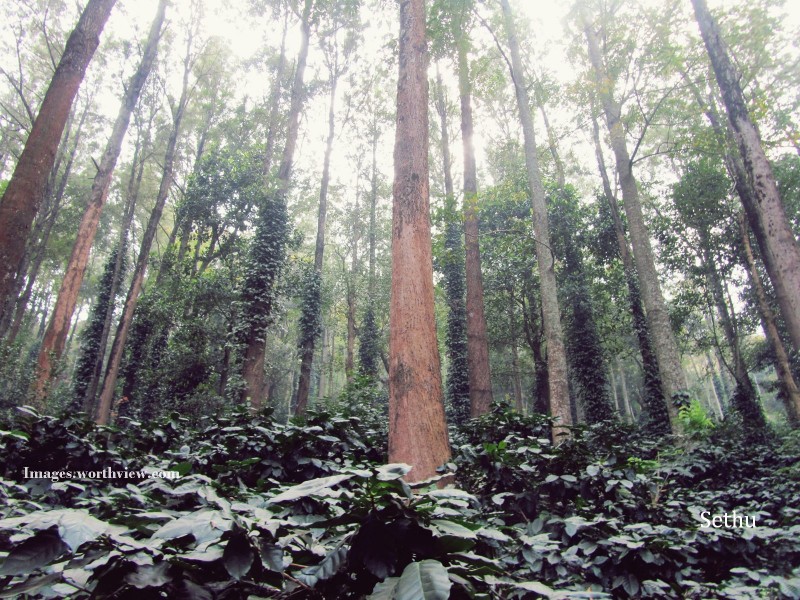 Araku Valley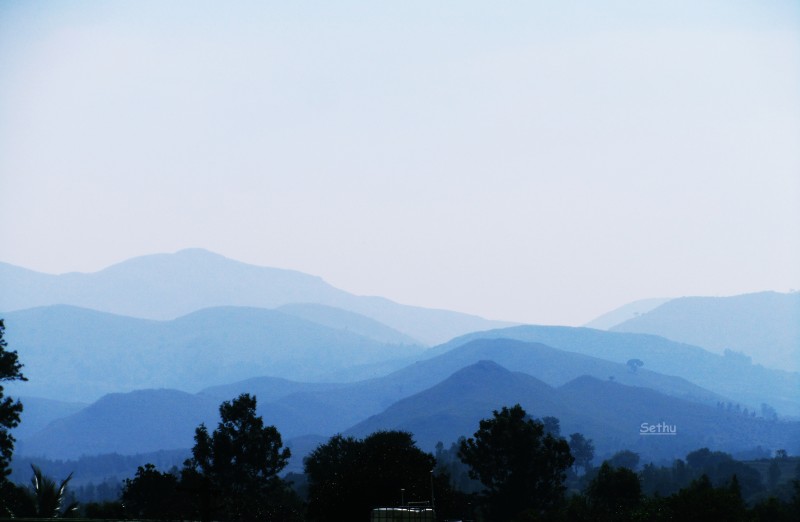 Araku Valley:
Araku valley tribal museum: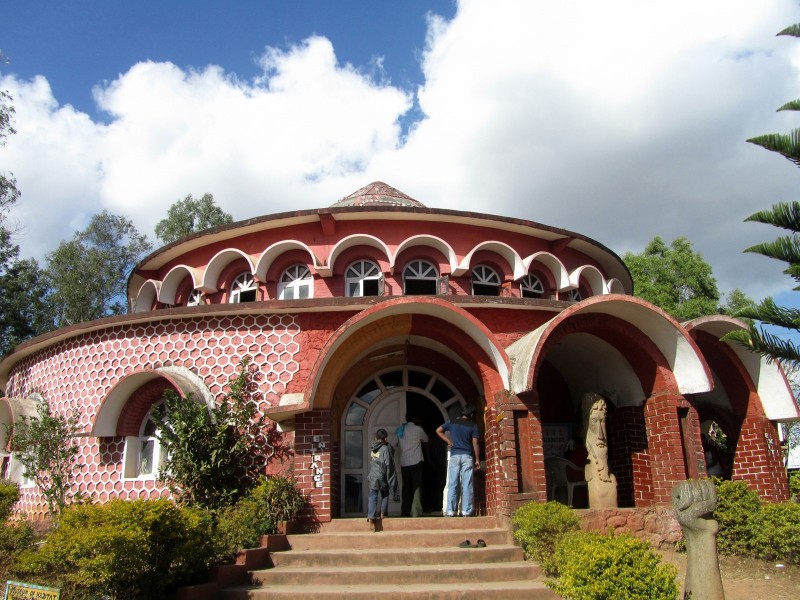 Padmapuram Gardens: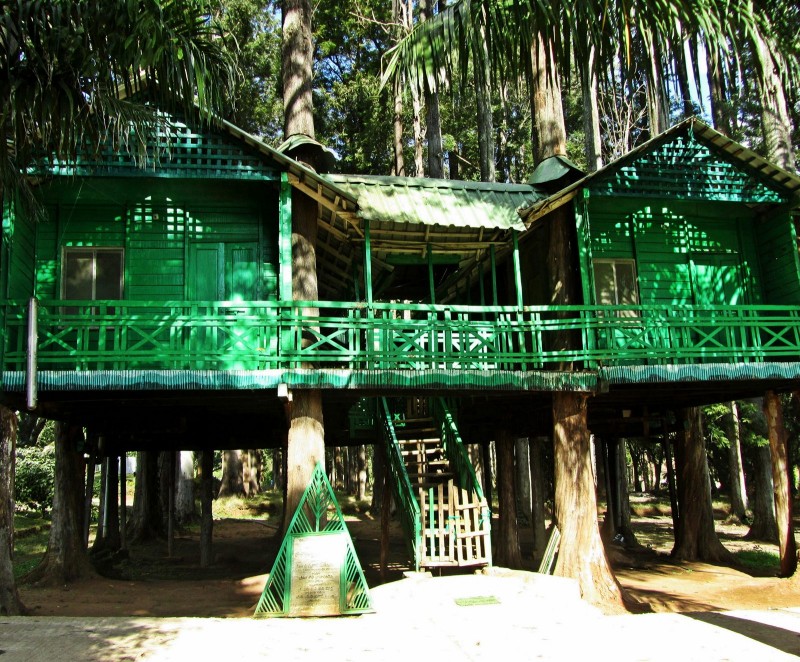 Bamboo (bongulo) chicken:
Bamboo chicken also called as bongulo chicken is an added attraction to Araku. It has become a must taste item for the tourists. 1 kg Bamboo chicken costs Rs. 600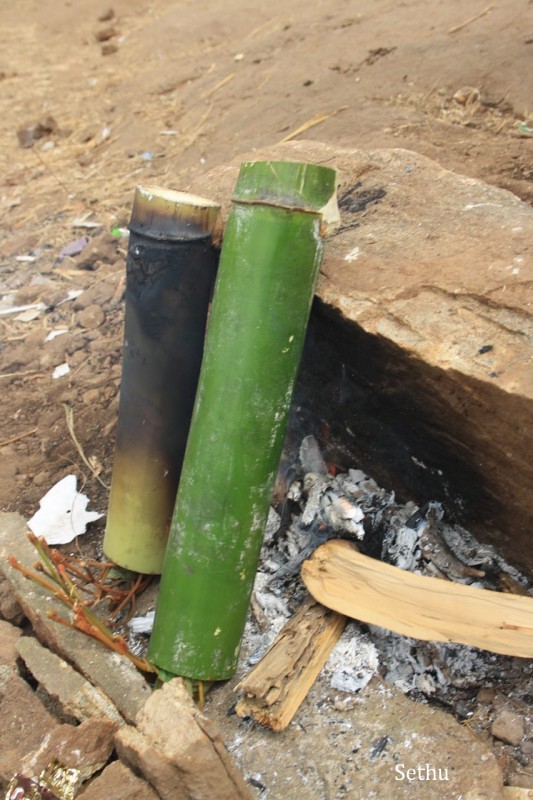 Stay at Araku:
There are plenty of resorts and hotels with good facilities available in Araku valley.  APTDC (Andhra Pradesh Tourism Development Corporation) itself provides various resorts to stay in and around Araku valley. Check out at their site : APTDC.in You can even book private resorts and hotels online at vizagtourism.co.in. They have affiliation with many hotels. Unfortunately I had a bitter experience with them.  Here is my story – We had booked a room 15 days advance at Krishna tara hotel. When we arrived there for check-in, guess what, the hotel guys said there are no rooms available. Surprised! I called the tourism guys back and questioned whats happening? Then they  immediately arranged a room in near-by resort called Ushodaya.  What went wrong is these tourism guys booked rooms more than what hotel people have allocated to them.  Its seems pretty normal there. So be careful!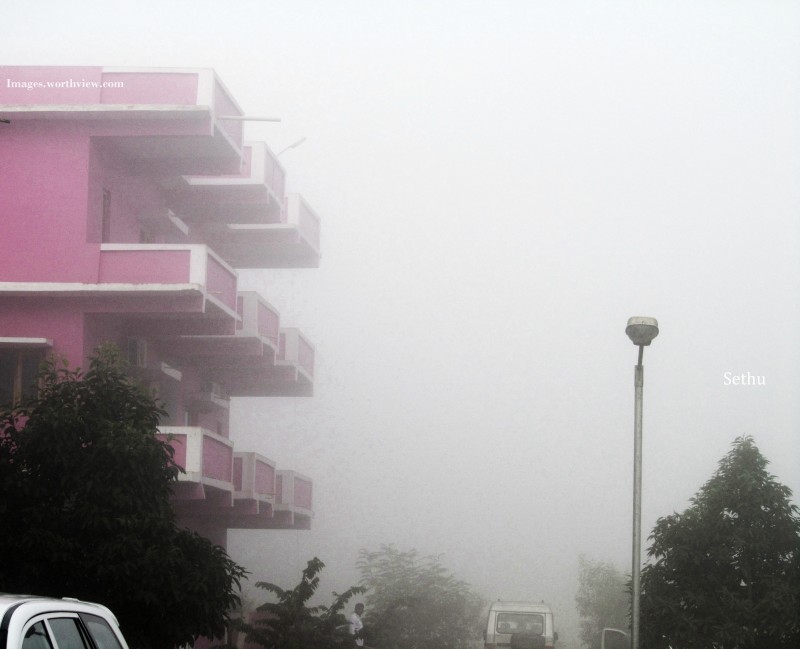 First day itself we covered many places in and around araku. So on second day we explored Araku village a bit and went to Padmapuram gardens again which is very near to our stay.  After having good lunch, we caught the bus at Araku bus stand around 1.00 P.M and went back to vizag with wonderful memories.
Araku Bus stand: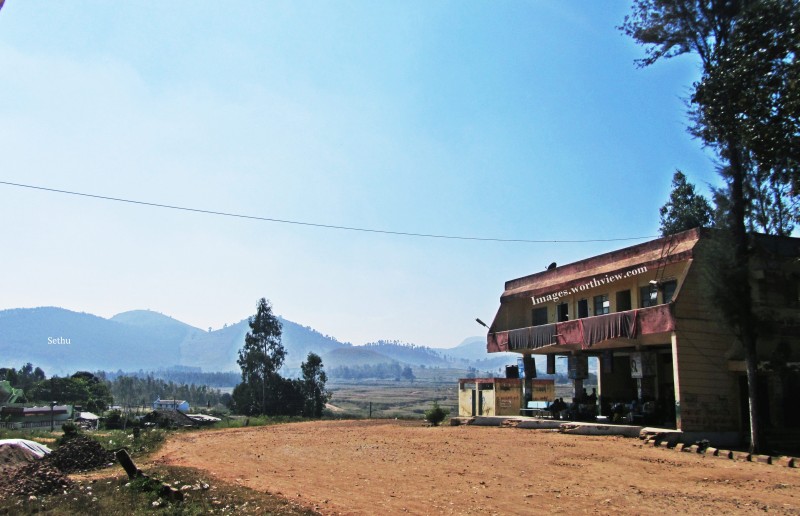 Overall it's a wonderful experience which you can't miss or skip. I pity the people who stays in Andhra but never visited this place. Take a break!
Thanks,
WorthvieW
For latest updates follow us: