Traveling is one of life's greatest joys. When most people think of going on holiday, they think of travel during the summer season, but they are missing out on the amazing experience that can be had from taking a winter holiday. A ski holiday is one of the most amazing holidays that can be had. There is a considerable amount of activity at ski resorts during the winter however before plans are set in motion to go on an unbelievable adventure, it is important to know how to go about planning your trip to get the most out of your holiday.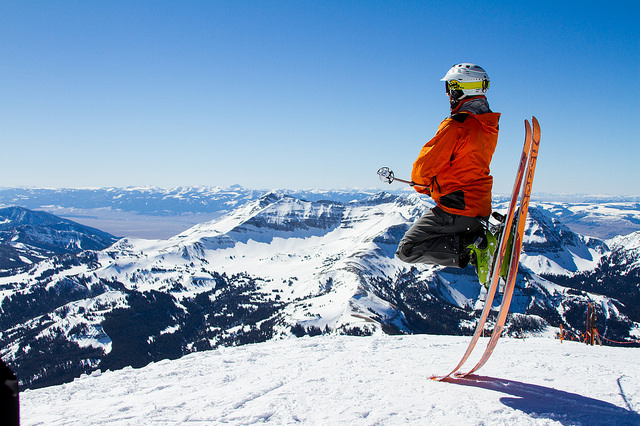 Know Your Budget
There are not many people on the planet that do not have to worry about budgetary concerns. If you are one of these rare individuals that can hop a plane with no monetary concerns than kudos to you, but if you happen to be among the vast majority of the world's population that must stay within a budget please plan accordingly. You need to ensure that your budget can support the holiday that you are expecting to have, whether the budget allows for cheaper accommodations, or a more luxury affair is in order.
Cheap –but not bad- Holidays
The word cheap is often looked down upon, but rest assured that just because a place is advertised as cheap does not mean that it is bad. The most important thing to remember before embarking on a ski adventure is to do your research. In some cases the word cheap can be a little worrisome, so in order to make sure that your ski holiday is ideal, look at online reviews.
There is no ski resort on earth that will tell you that their accommodations are less than perfect, but online reviews are usually very honest. It is also vital to remember that people can sometimes write these reviews just to be mean spirited so weigh the reviews.
Just because a place has a few bad reviews does not mean that it is bad. Look at all the reviews as a whole to get a broad picture of the resort.
Luxury Holidays
You may believe that just because your budget allows for a luxury experience that you will have one. It is a common phrase that money does not buy happiness and just because a resort states that it has luxury accommodations does not mean that your stay will be ideal. You will also have to do research into the amount of reviews a resort has.
Even if you have the extra money to spend you do not want to spend it on a resort that merely states that they have luxury accommodations when in actuality they are just tossing he popular word around in hopes to gain access to more clientele.
Preparation
Any holiday needs to have the proper planning in place and with the case of ski holidays there is a considerable more preparation that may need to be involved. Where in some holidays you may be able to pack quickly and have all that you need this type of holidays are more involved when it comes to what you need to bring and who is attending.
Who is Going
When planning it is vital to know who is planning on attending. Should you book your trip as a group rate you will be able to take advantage of steep discounts on the overall trip. Make sure that you ask the resort you plan on staying at how many people is required to take advantage of the group rate. Also ensure that with that group rate comes the right amount of rooms for your party as opposed to everyone sharing one large room.
If you happen to be traveling as a single or small family and not able to procure enough people for the group rate you can adjust your travel schedule for more affordable times if you look for you are in the market for one of the cheaper ski holidays. Traveling before Christmas or during March is a great deal cheaper, but snow conditions may not be as favourable as you may like.
Ski Gear Needed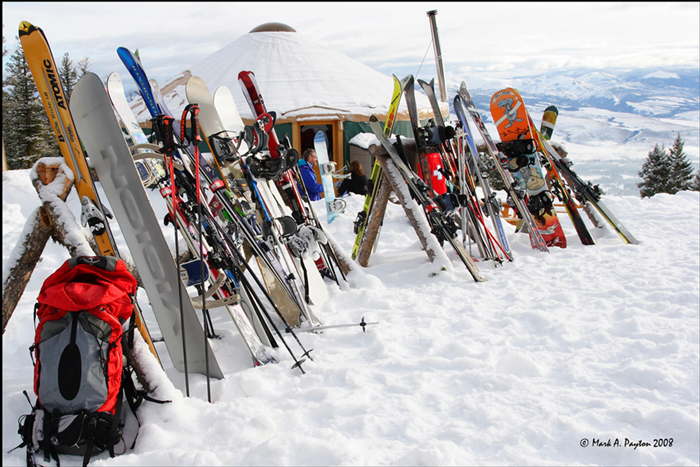 One of the biggest misconceptions is that you do not need to bring your gear to a ski resort as they have the availability to rent most ski equipment. As many ski resorts do offer the availability to rent ski equipment you may be less than impressed with the availability of the correct sizes and even the quality of the equipment. It is so much better to bring your own equipment to your ski holidays than to rely on the off chance that the ski resort will have everything needed to ski.
How to Transport
Planning winter holidays is very different than planning other forms of travel. With all of the gear needed to enjoy your ski holiday to the fullest you will have to think of how you plan on getting the gear to the ski resort. Many people make the grave error of booking a flight without fully thinking of how they will get all of their supplies to the actual resort. Some resorts offer travellers the use of shuttle busses to take them from the airport to the ski resort, but all do not offer this perk, so ensure that you know the policies in advance. Should you have to rent a car for your ski holidays make certain that the rental establishment has a vehicle large enough to take everyone where they need to go and has plenty of room for all the equipment you will be bringing.
Choose the Resort
The resort chosen for ski holidays will vary depending on what you are looking for. For many groups the accommodations will not matter as much as the actual quality of skiing. No matter which ski resort chosen be sure to know what amenities are offered and what may not be. Many holidays have been completely ruined due to lack of research into the resort itself. Here are some of the top rated ski resorts for both the Austrian and French Alps along with some of their amenities.
French Alps

Hotel Mercure Chamonix Centre – Right in the heart of the ski town of Chamonix. This resort offers a host of great reviews and a fantastic reputation that stands on its own two feet. They are known to offer the best ski holidays available and unlike other resorts that offer either great skiing or fabulous accommodations, Hotel Mercure Chamonix Centre offers both for a well-rounded and luxurious ski holiday experience. Not only is the Hotel Mercure Chamonix Centre a great place to enjoy skiing, but has a host of other activities available to the guest, such as golf, tennis, and billiards. In addition to these great amenities, you will have no trouble with travel concerns as the Hotel Mercure Chamonix Centre is within close walking distance of the train station.
Serre Chevalier Vallee – If you are looking for variety with your ski holidays look no further than Serre Chevalier Vallee. They offer a highly varied amount of accommodations no matter if you are looking for a standard room or a more intimate resting place. With Serre Chevalier Vallee you can choose from private residence, hotel rooms, bed and breakfast, or even camping accommodations. This resort is perfect for anyone who has to be thrifty when it comes to where they stay all the way up to those that can afford more luxurious accommodations.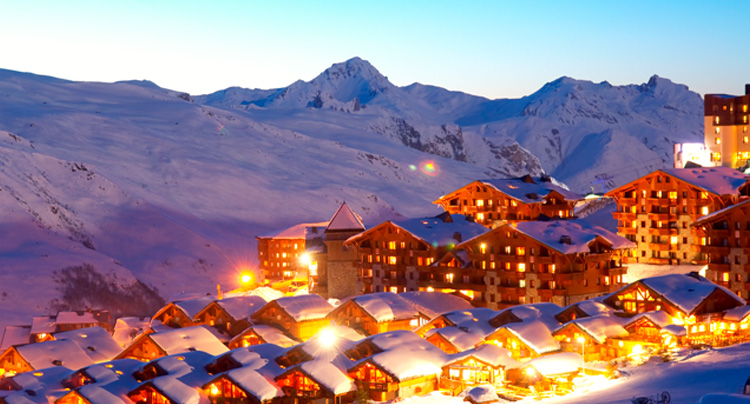 The Three Valleys Ski Resort – When booking for ski holidays, location is among the most important aspect of a successful trip. A ski resort may offer a number of enticing amenities, but lack on the location aspect. It is best to pick a ski resort that offers everything and that is what you will get in the Three Valleys Ski Resort. This resort offers a variety of locations to choose from. Whether you desire your ski holidays to be spent in the comfortable environment of village life or right in the heart of the action of the slopes, you will find what you are looking for in the Three Valleys Ski Resort.
Austrian Alps
Solden Skiing – For the person looking for everything on their skiing holidays no one does it quite like Solden. Their network of slopes makes every skiing experience a unique one and unlike other ski resorts who are limited in their availability of fresh snow, Solden Skiing offers one of the longest skiing season's available running from October to May. The resort also offers a variety of accommodation options to choose from to ensure that your ski holidays are all that you hope for and even some things you may not have even thought of.
Filzmoos – When it comes to ski holidays no one should be left out. Even families with young children, but many resorts do not cater to families in favour of the young adult crowd. Filzmoos understands that winter holidays are for everyone and therefore they market many of their activities strictly to families. They have all the advanced run slopes that one would expect from a ski resort, but also offer classes to assist those that may not be so experienced in skiing.
Obertauern – The accessibility of a ski resort is very important when planning ski holidays and therefore the best place to enjoy your next ski holiday is centrally located Obertauern. This ski resort is accessible from all parts of Europe and offers a friendly atmosphere. Some ski resorts can feel a little crowded, but the wide slopes of Obertauern allows for more people to use the slopes at one time with no one feeling like they are crowded by others. They also offer skiing slopes for all ages and experience levels.
Travel Agent or Go it Alone
Many will argue that a travel agent is necessary for planning their winter fun, but that is not necessarily true. It is entirely up to the trip planner whether they choose to use a travel agent, but one of the benefits of choosing a travel agent is their expertise. If planning some winter fun is a new endeavour for you, you may want to opt for a travel agent because they will know the ins and the outs of every ski resort and offer possible discounts that cannot be gained in any other way.
If you have some experience in planning ski holidays you may choose to go it alone and that is perfectly fine. There are enough online reviews and travel websites that offer a variety of discounts when you book through them that you will be able to get a good deal on a ski resort. The important thing to remember is to do the leg work involved in procuring the perfect ski holiday. You will have to call around to find the best deal and it will take a considerable amount of time to make all of the arrangements yourself, but if you have the time and experience behind you, you will be able to plan an amazing ski holiday.
Conclusion
Ski holidays are among the most amazing ways to enjoy some much needed time off. Unlike other holidays that may be devoid of adventure and exercise, skiing holidays offer far more than sitting in a lodge drinking tasty hot drinks. It is a misconception among travellers that ski is strictly for one type of traveller. As families grow and become more adventurous, more and more ski resorts are catering to families with small children with classes to teach the little ones how to ski. This type of holidays is quickly becoming one of the most popular family activities available because of their ability to bring families together like no other holiday available.
No matter what size group you are taking or what the ages of people attending are you are sure to have a wonderful experience on ski holidays and many memories to bring back from your trip. Just remember to do the proper research into your next ski holiday to ensure that you get the most out of the trip.
Author
Pantelis is a coffee addict and a traveller. Working for Alpine Elements – a UK based activity travel agency specialized in Ski Holidays. Pantelis is Skiing for the last 5 years and he is obsessed with Activity Holidays of every kind!
For latest updates follow us: