Chennakeshava Temple is one of the beautiful ancient temple situated in Belur, Karnataka. This temple was built by the Hoysala Empire King Vishnuvardhana. Belur was an early Hoysala capital which is now situated in the Hassan district of Karnataka state, India. It is 40 km from Hassan city and 220 km from Bangalore. Chennakesava is a form of the Hindu god Vishnu. Belur is very near to Halebidu which has another beautiful temple built during the rule of the Hoysala dynasty. These temple complexes have been proposed to be listed under UNESCO World Heritage Sites.
How to reach Belur and for other details, please visit our old post about Belur and Halebidu trip
Temple front view: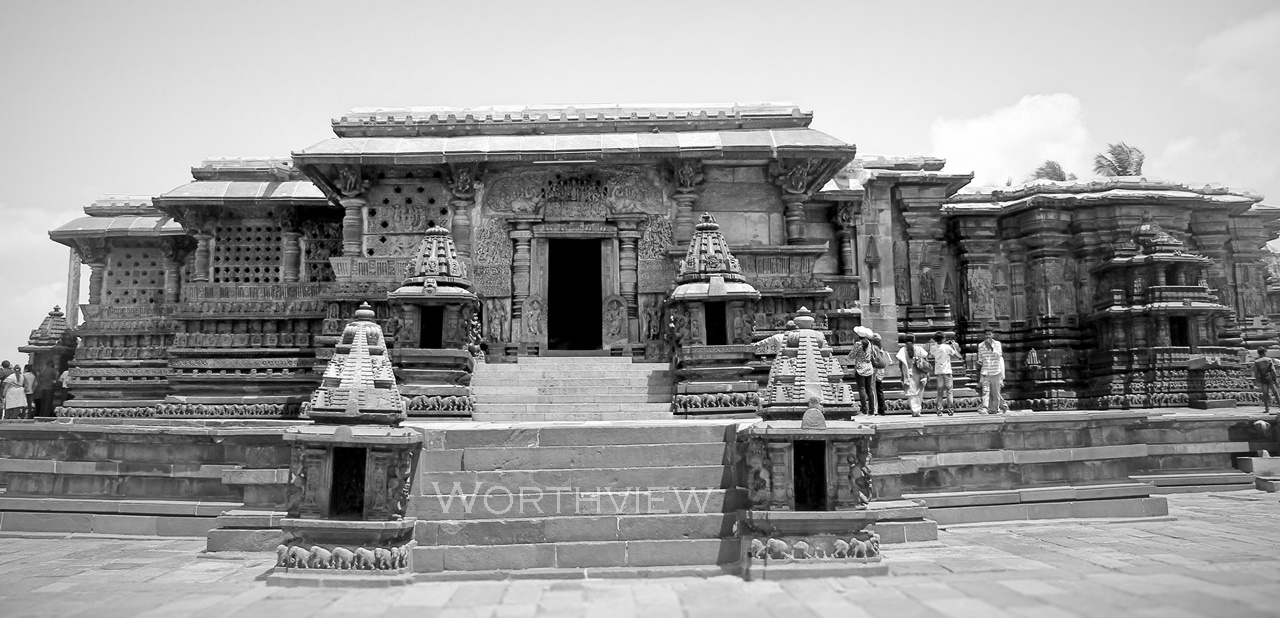 Garuda: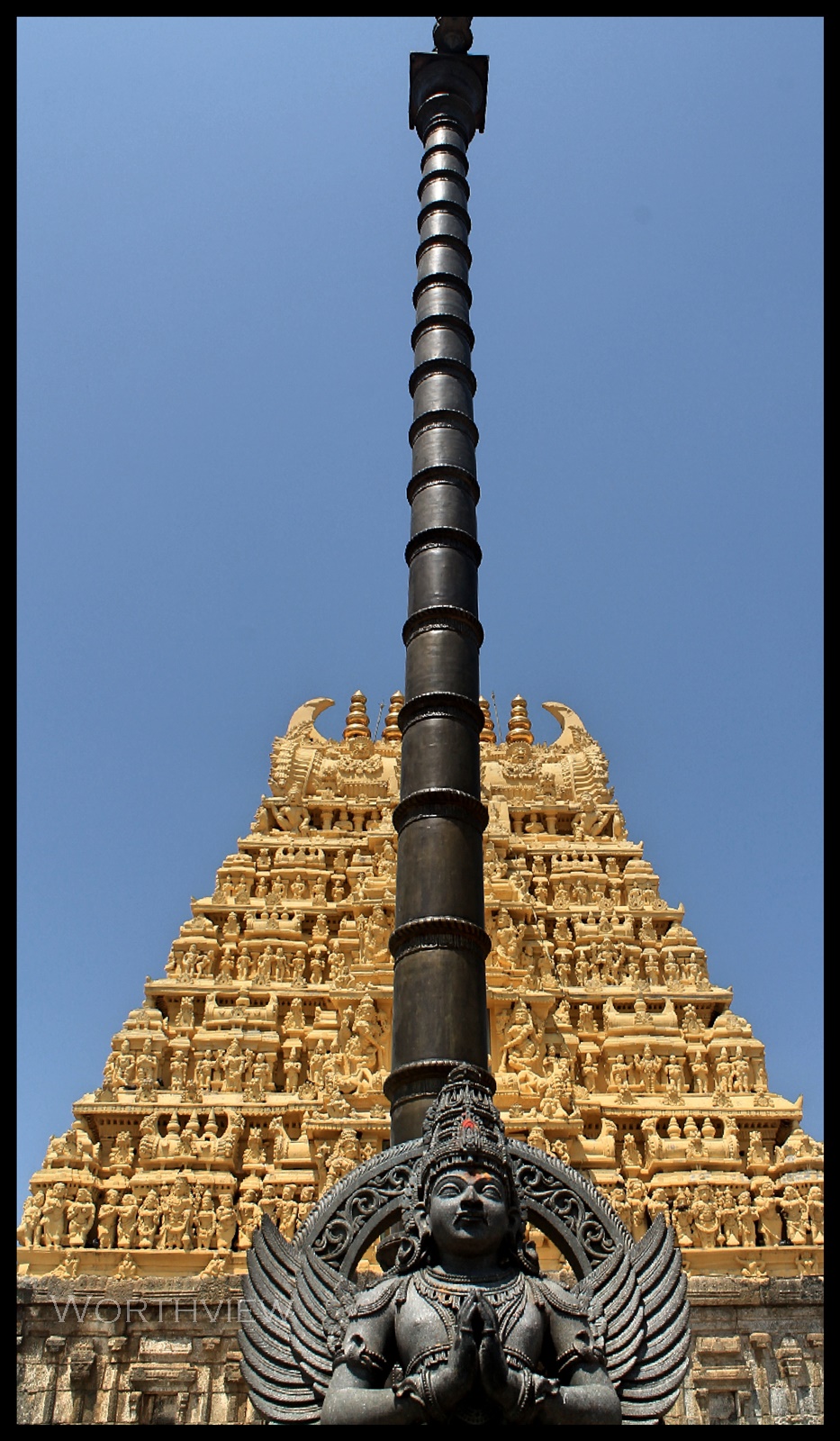 Chennakesava temple Video:
Shilabalika in the Chennakesava temple at Belur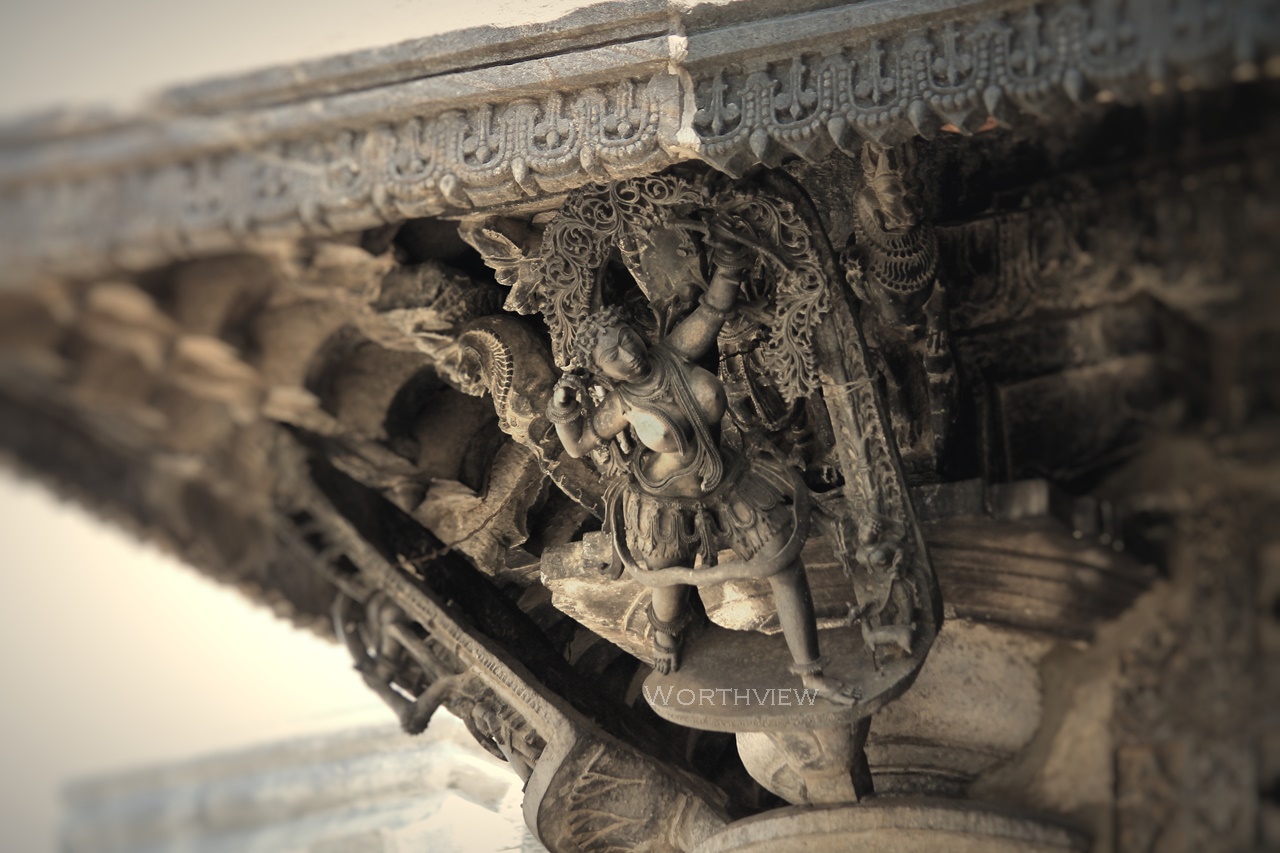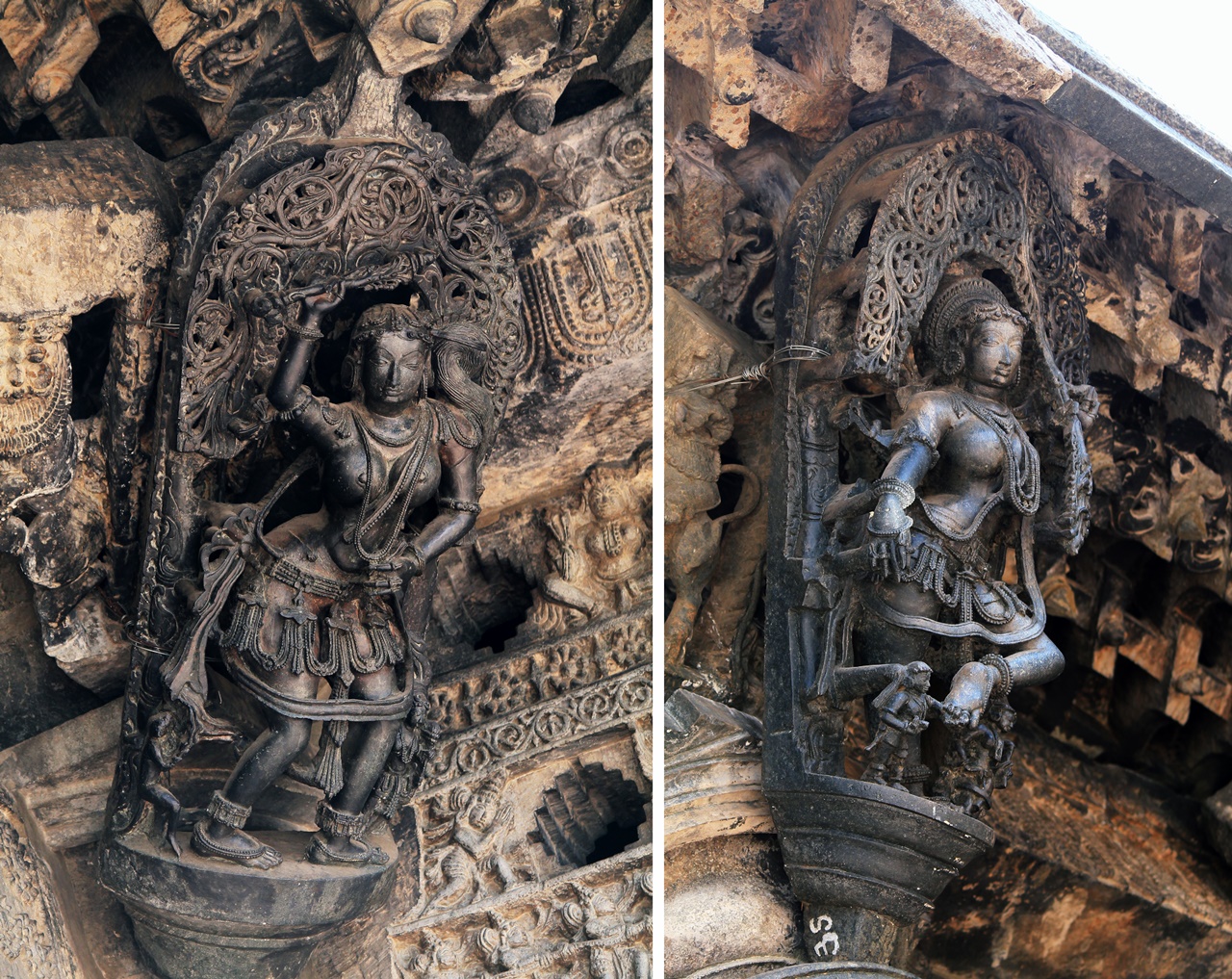 Relief sculpture of the Hindu god Narasimha at the Chennakeshava temple, Belur
This temple was build on multiple layers. The first layer was completely made up of a frieze of elephants.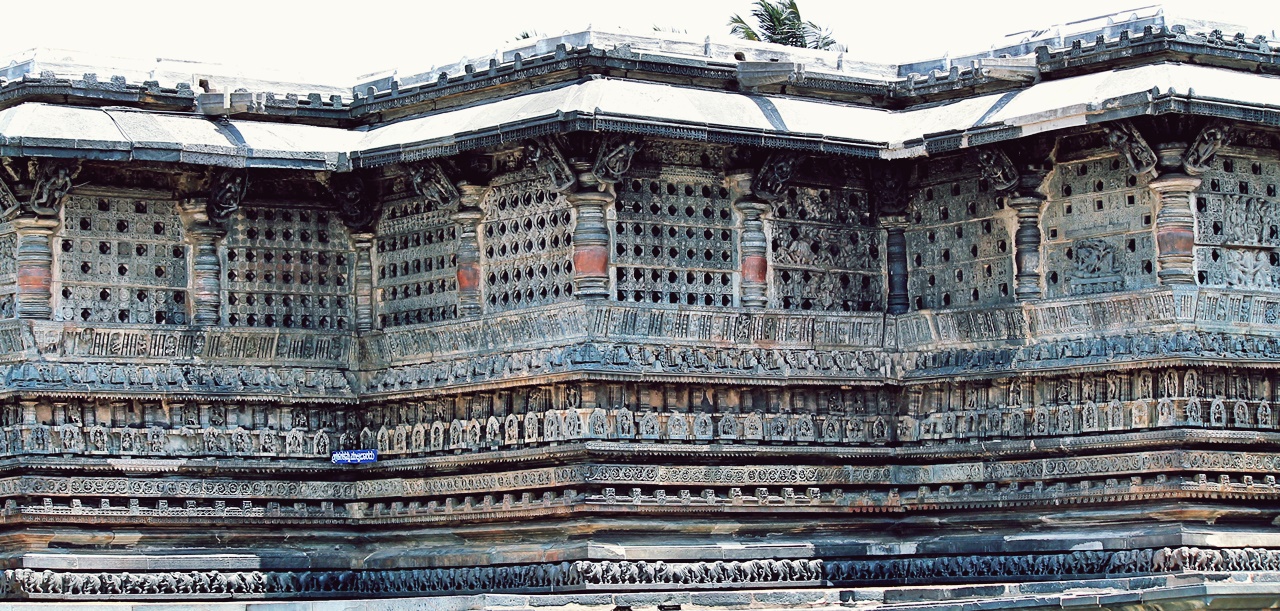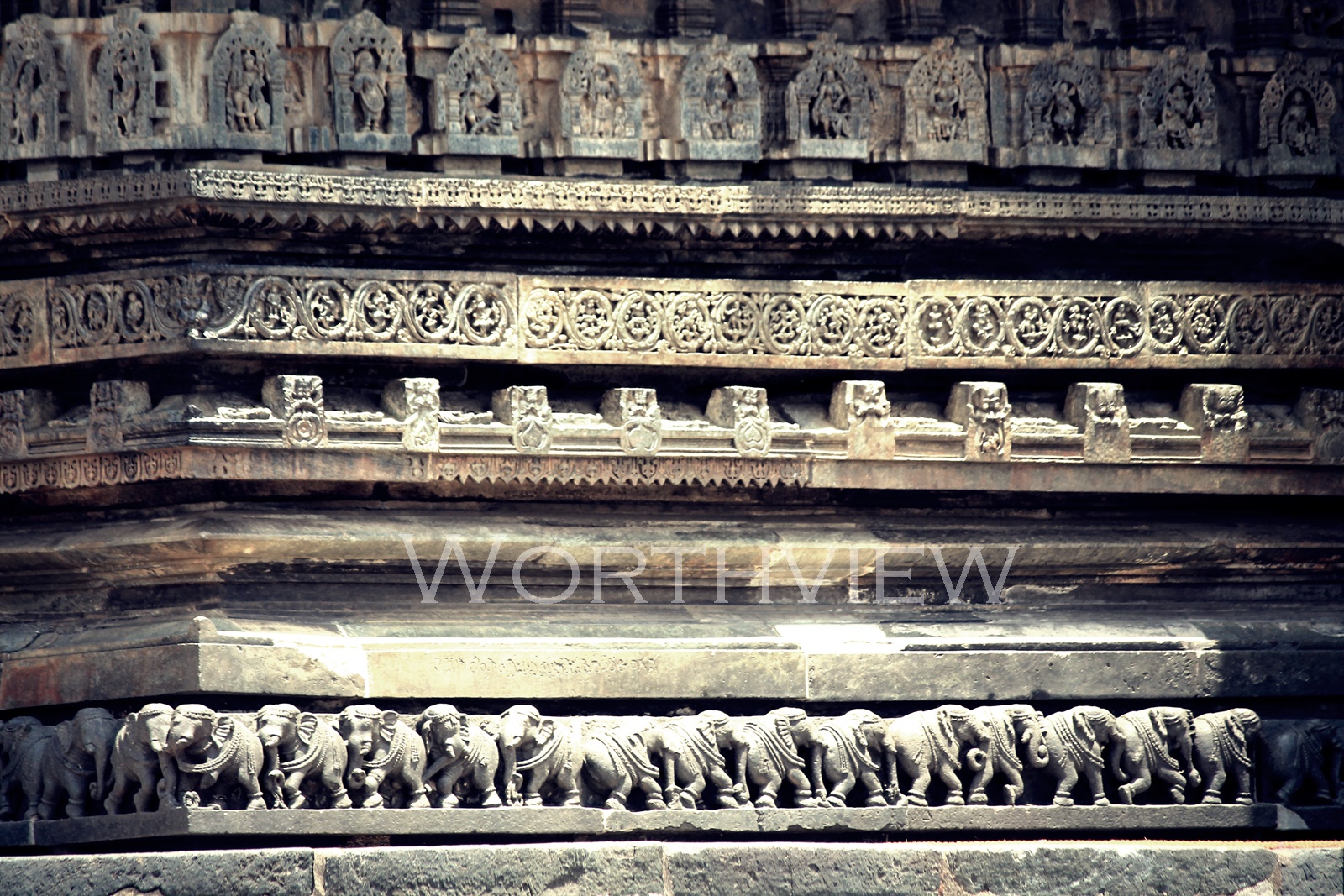 Shiva-Parvathi statue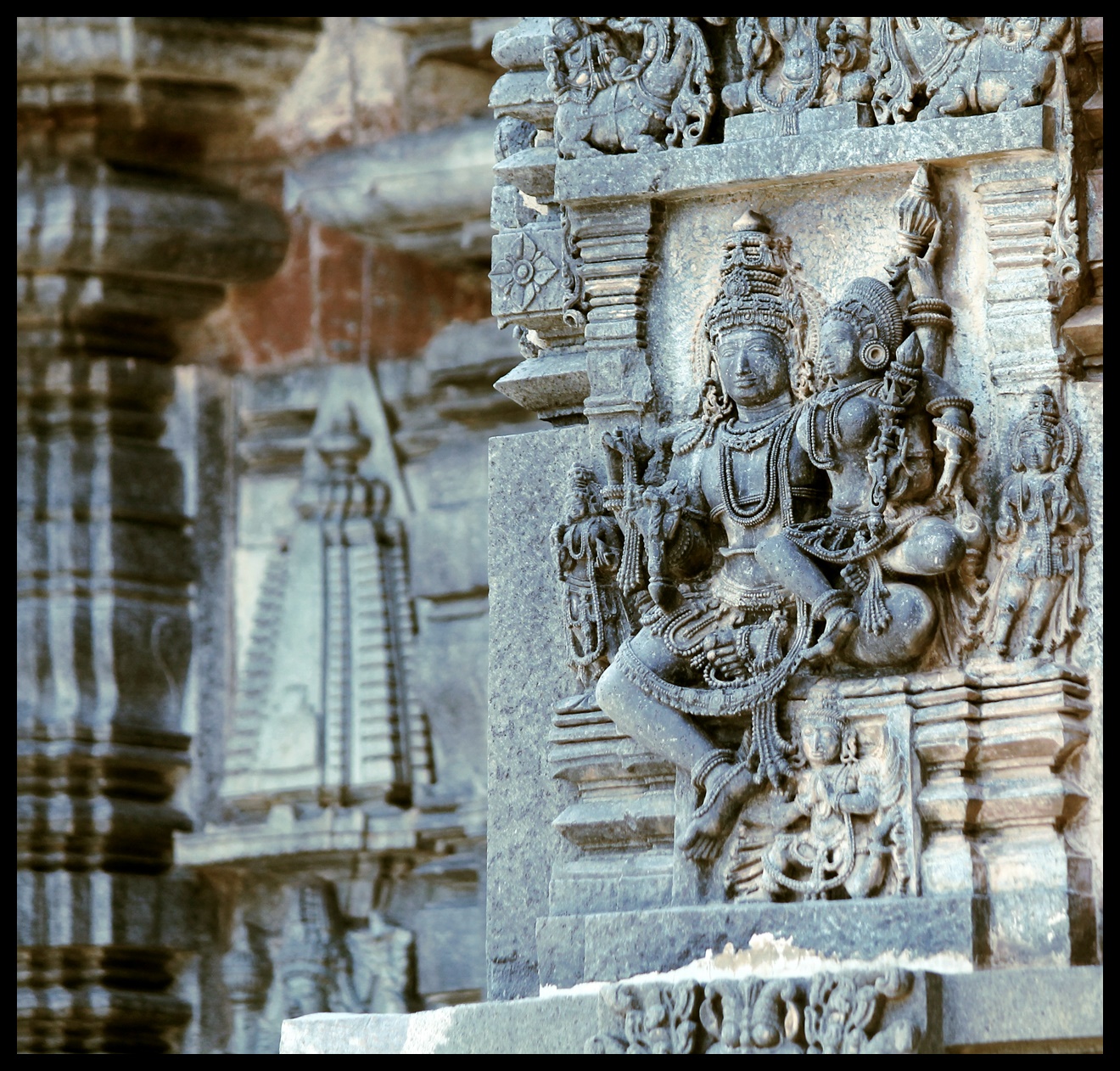 Some other sculptures :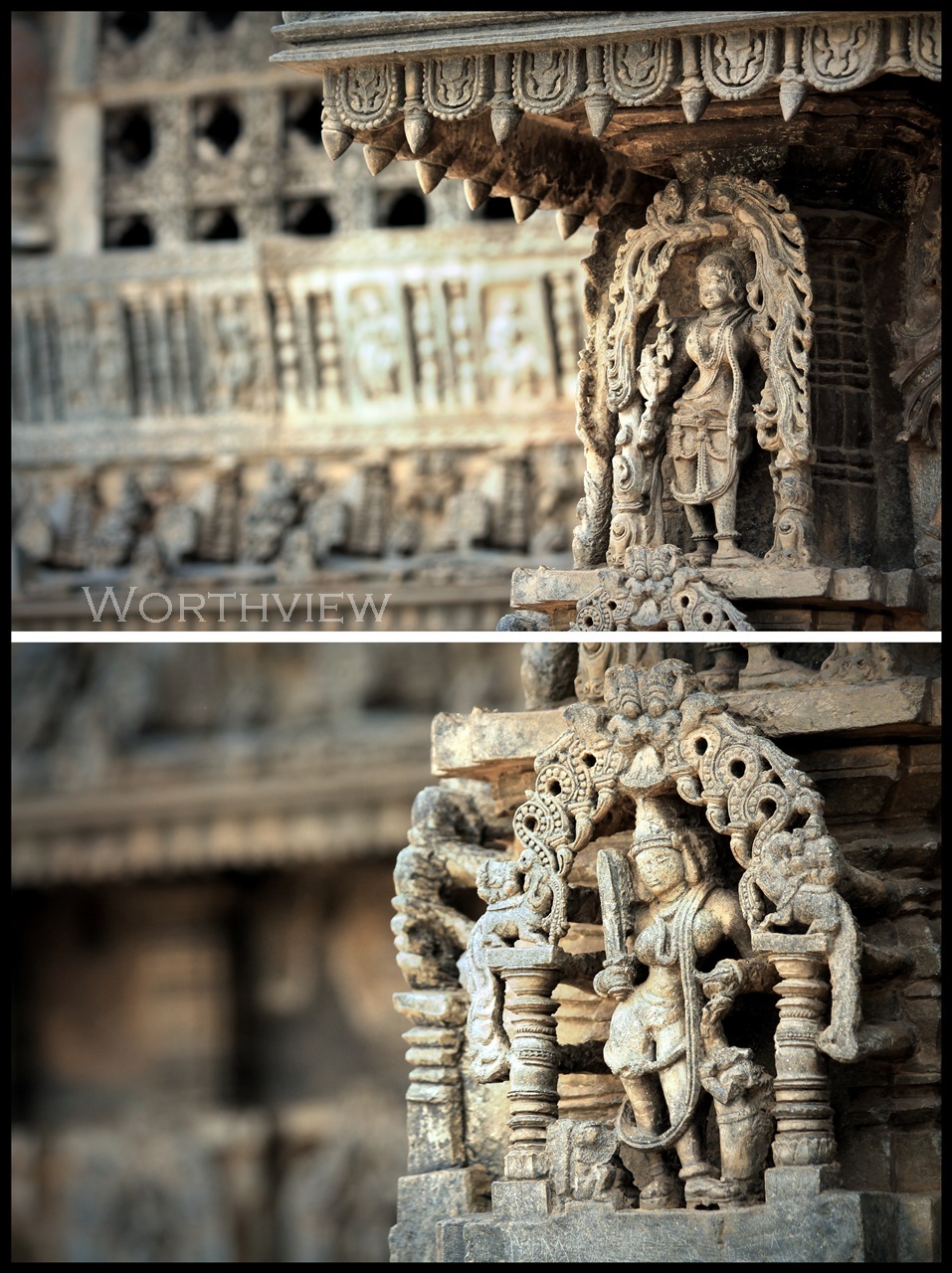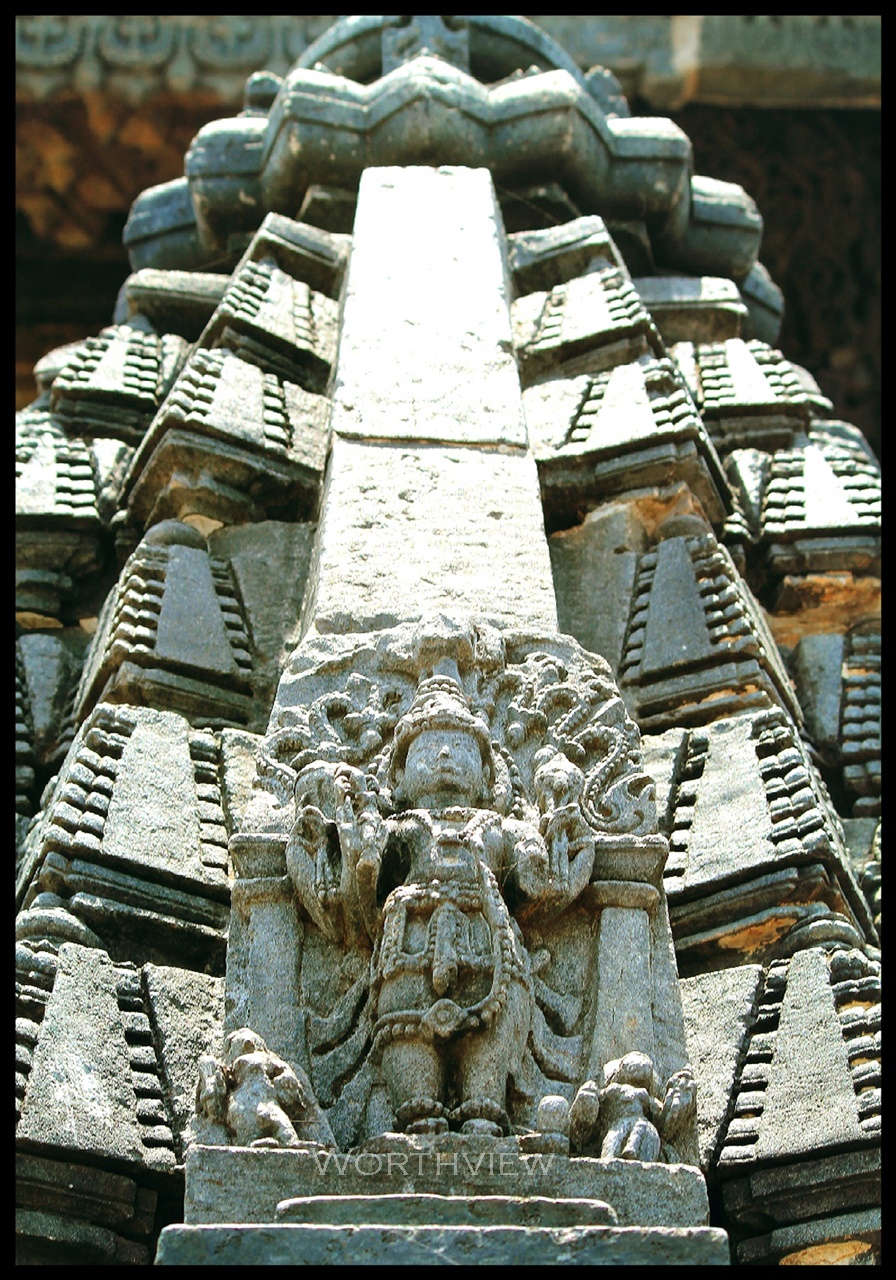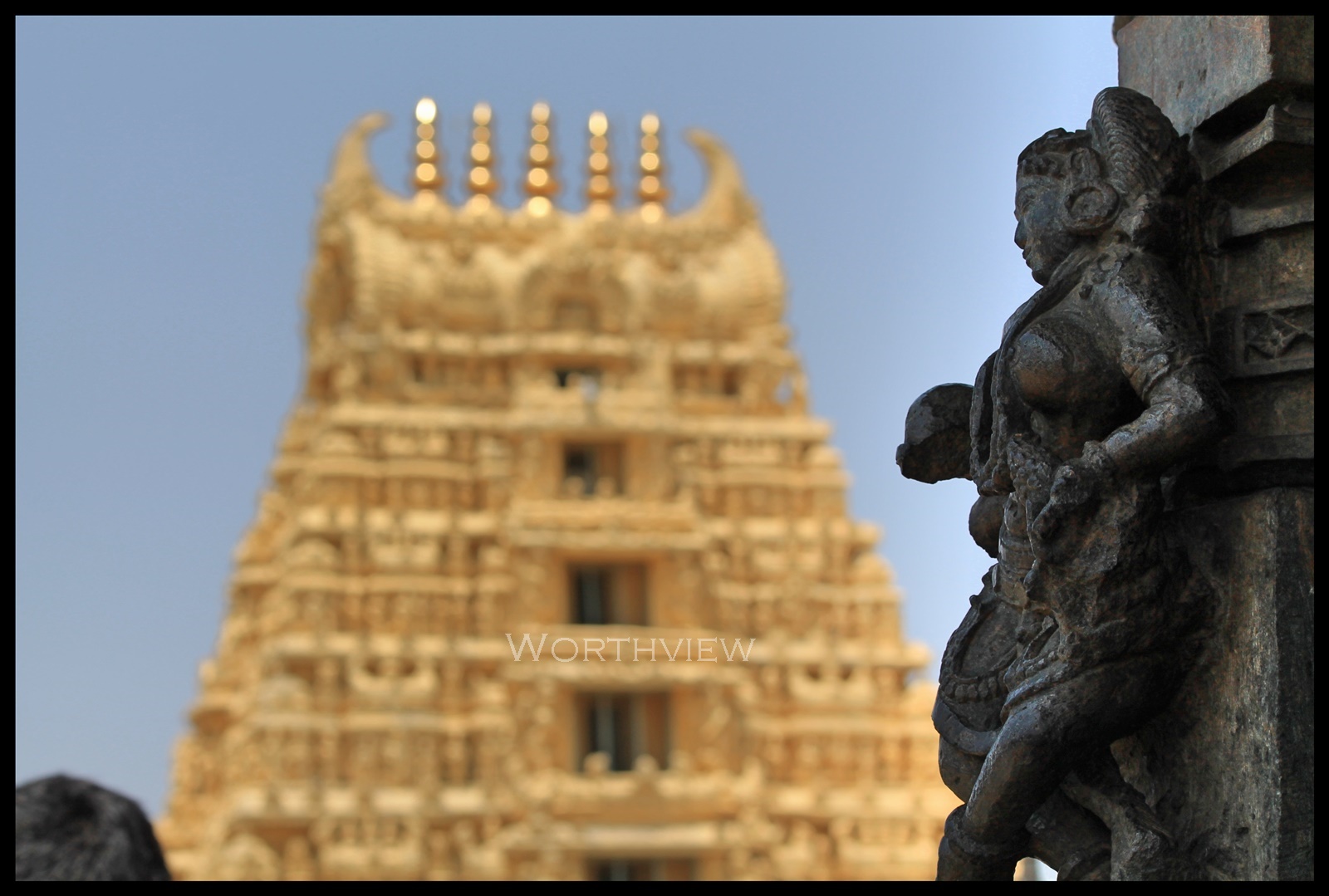 Inside temple: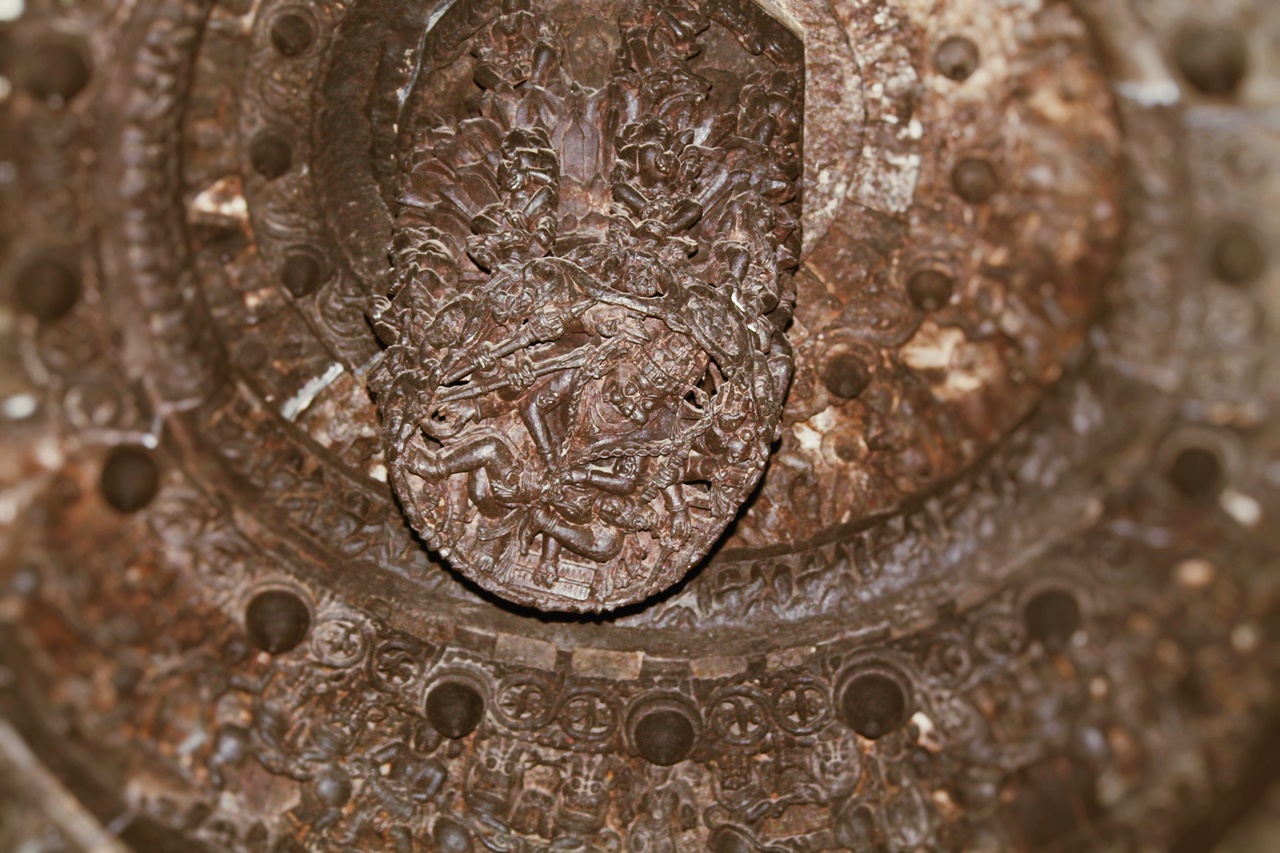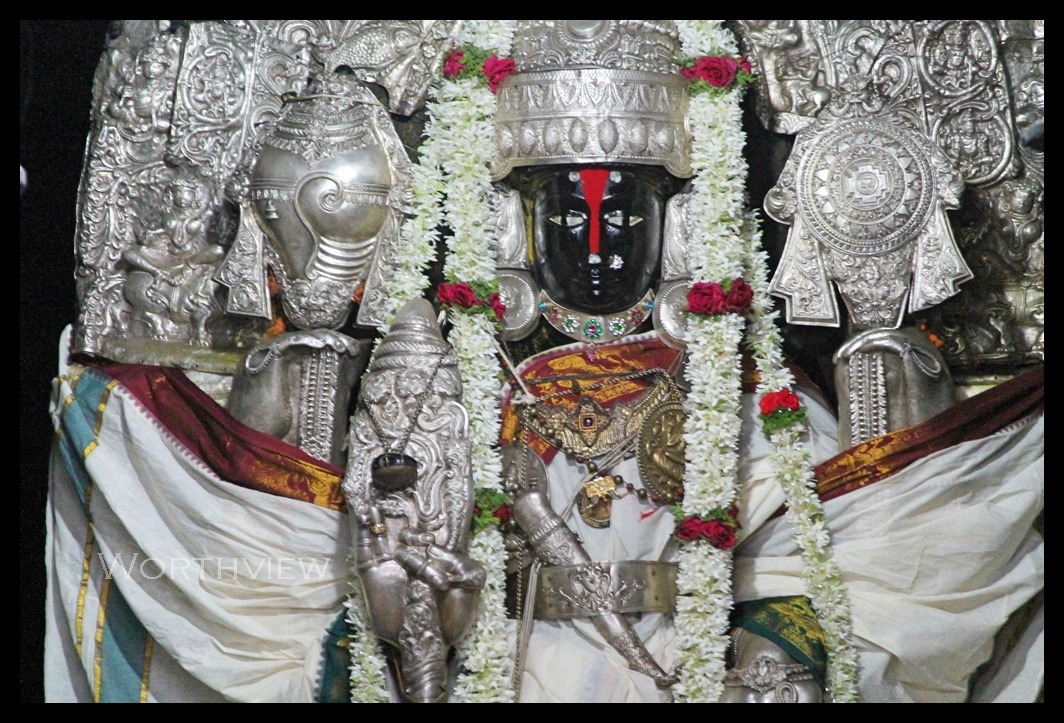 All the images are copyrights protected.  Please let us know by contacting us if you want to buy any photo.
We can provide the images with higher resolution and without watermarks!
For latest updates follow us: