Devanahalli fort, another interesting Historical place near Bangalore. This fort is located at distance of 35 kms towards north Bangalore. Devanahalli is a fast growing suburb having an antiquity right from pre-historic times down to the period of Tipu Sultan.
History of Devanahalli fort:
Devanahalli Fort was once a part of Gangawadi later came under the rule of Rashtrakutas, Nolamba, Pallavas, Cholas, Hoyasalas and the Vijayanagara rulers. During the time of Vijayanagara rule, one Malla Baire Gowda of Avati, a feudatory constructed the fort in 1501 AD with consent of Devaraya at Devanadoddi- the earlier name of Devanahalli. Subsequently, in 1747 AD the fort passed into the hands of Wodeyars of Mysore, which was conquered many times from the Marathas and later came under the control of Haider Ali and Tipu Sultan. The presnt fort is ascribed to Haider Ali and Tipu Sultan, and it was the favorite hunting place for Tipu Sultan which incidentally was his birth place as well. The roughly oval east-oriented fortification veneered with dressed masonry has as many as 12 semi-circular bastions at regular intervals. A spacious battlement is provided towards the inner side of the fortification. The fort is provided with entrances at east and west decorated with cut plaster work. The bastions are provided with gun points built in brick and lime.
Devenahalli Fort Timings: All time
Devenahalli Fort Entry Charges:  Since it is a part of the town, there is entry fee and open for all. The entry also looks like a regular road.
How to Reach
Devenahalli

: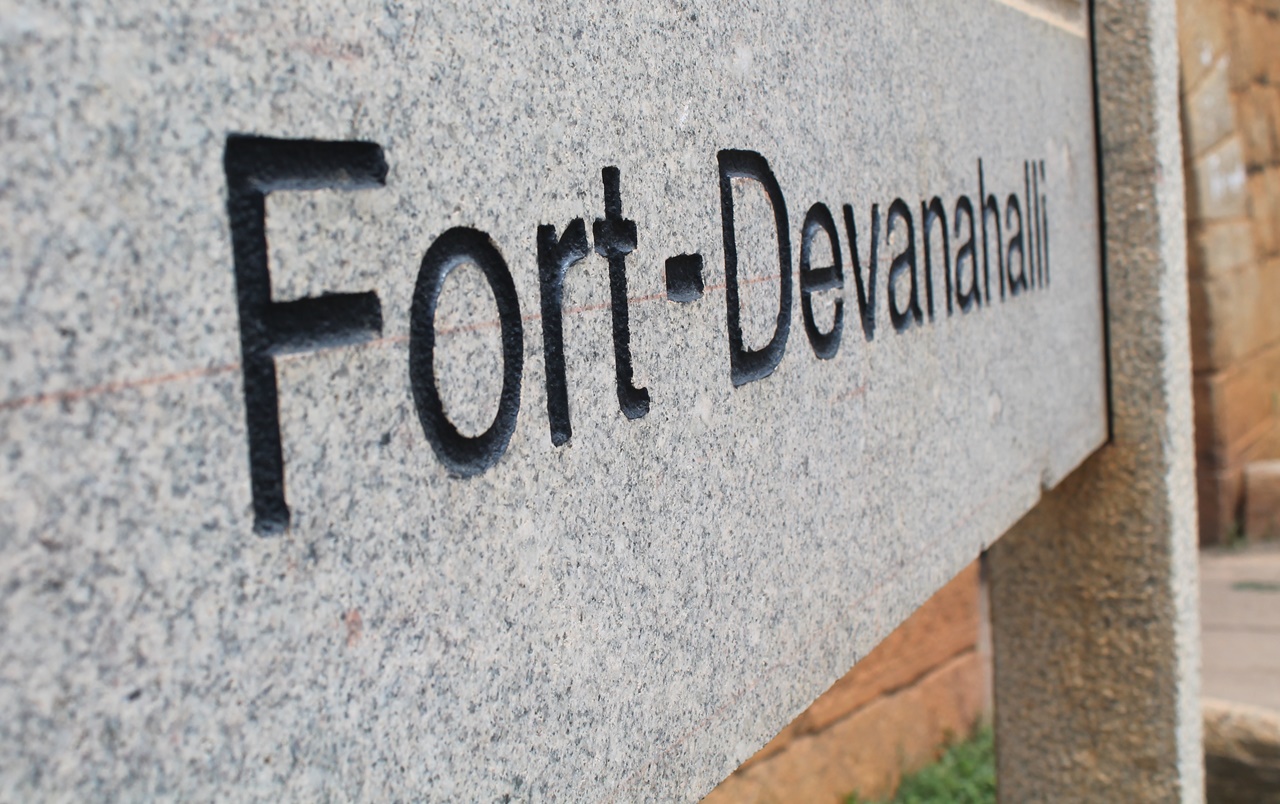 It is very simple and straight. You have to go on Bangalore – Hyderabad National Highway 7, cross the Airport and proceed until you reach a circle for Devanahalli township marked towards right. From that turn, it is just less than a km. Many KSRTC buses run from Bangalore to Devanahalli.
Devanahalli fort entrance: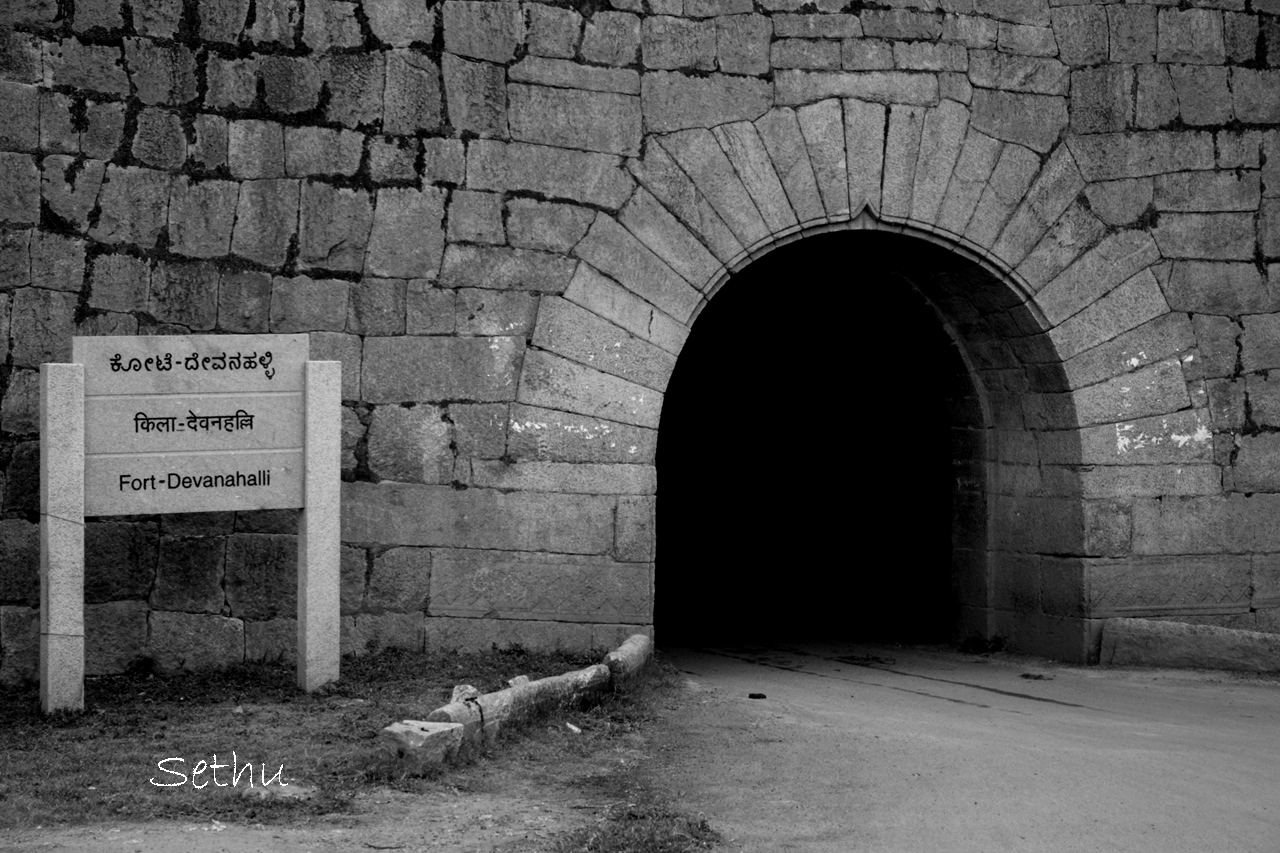 Devanahalli Fort:

The fort has 12 semi-circular bastions at regular intervals:

Inside the fort:
Don't expect to see a big structures, parking area, ticket counter and security Guards at the fort. This fort area is not more than 20 acres. Many people live inside the fort, and looks like a proper residential area.
Fort Entrance from Inside: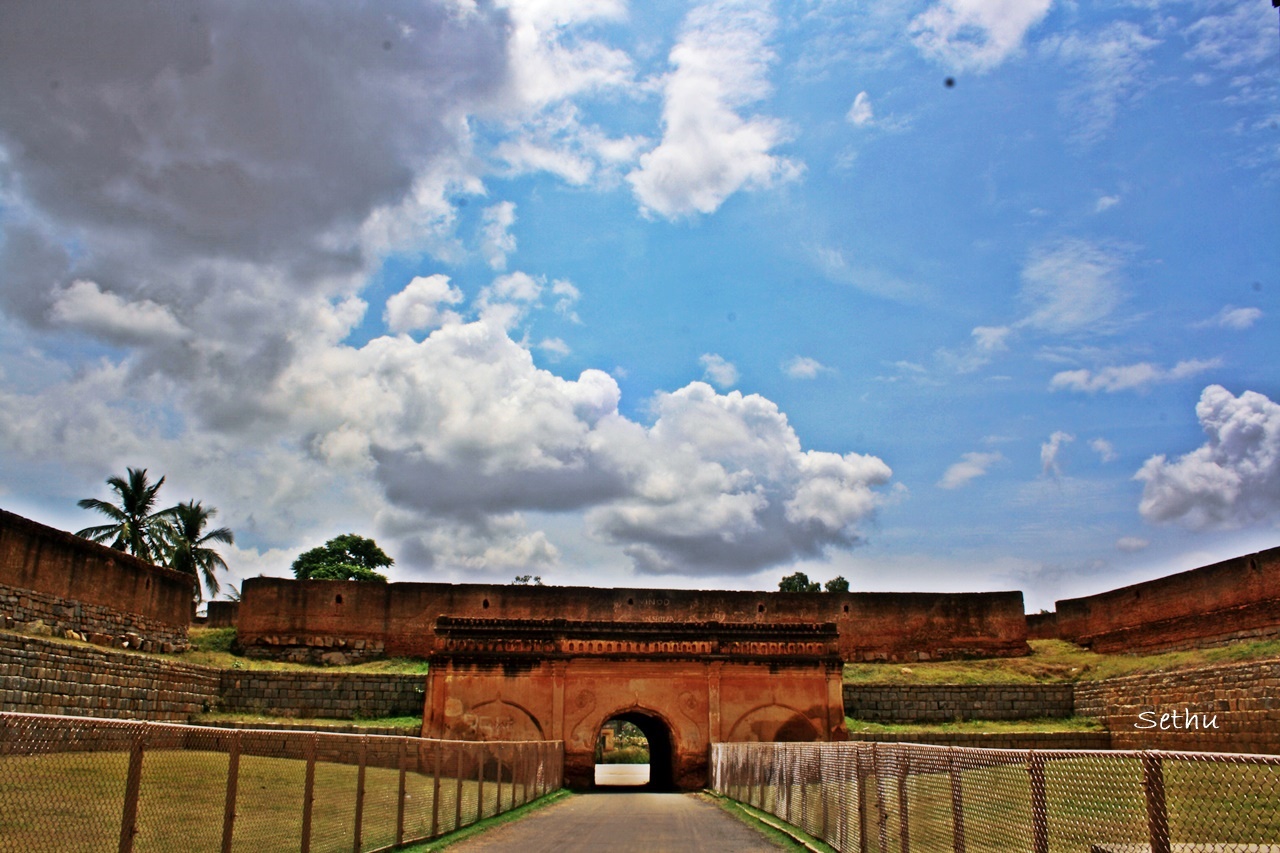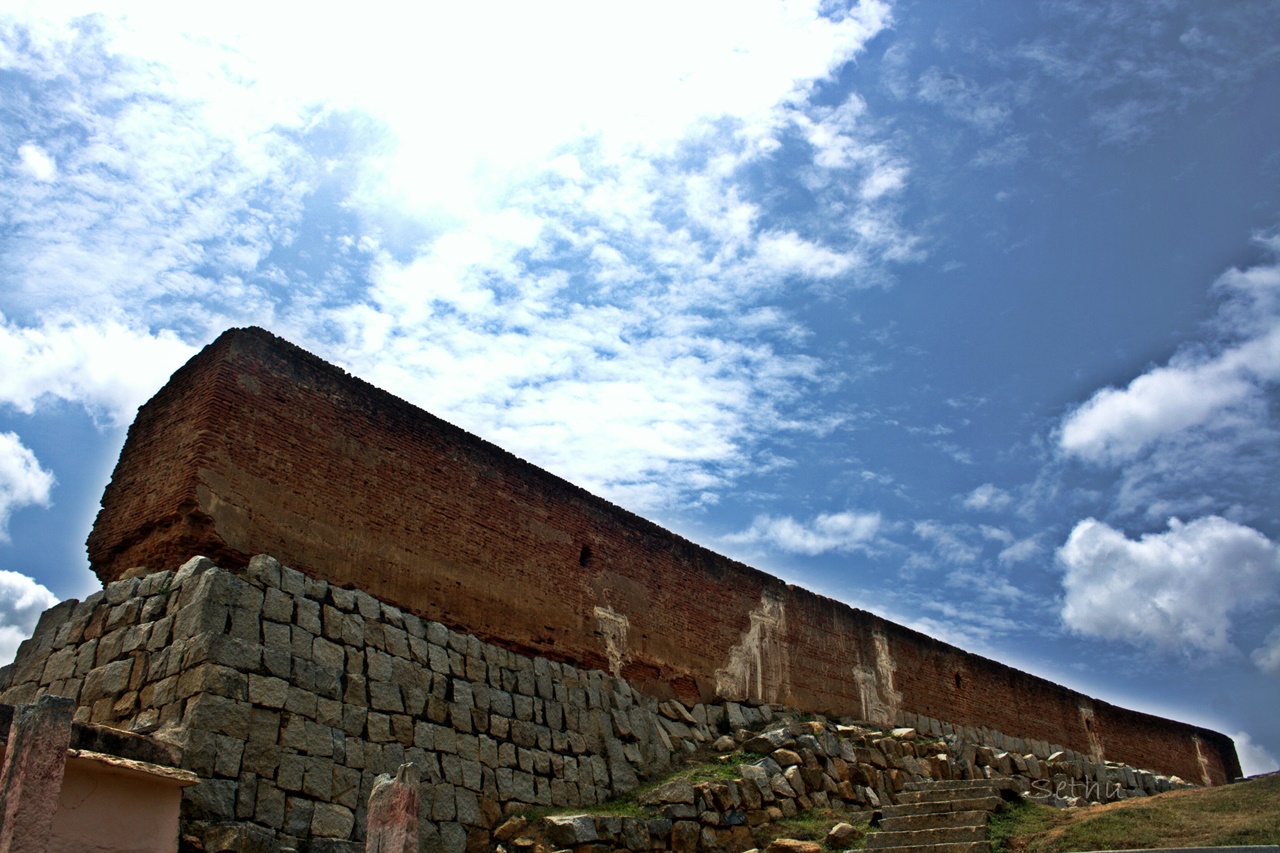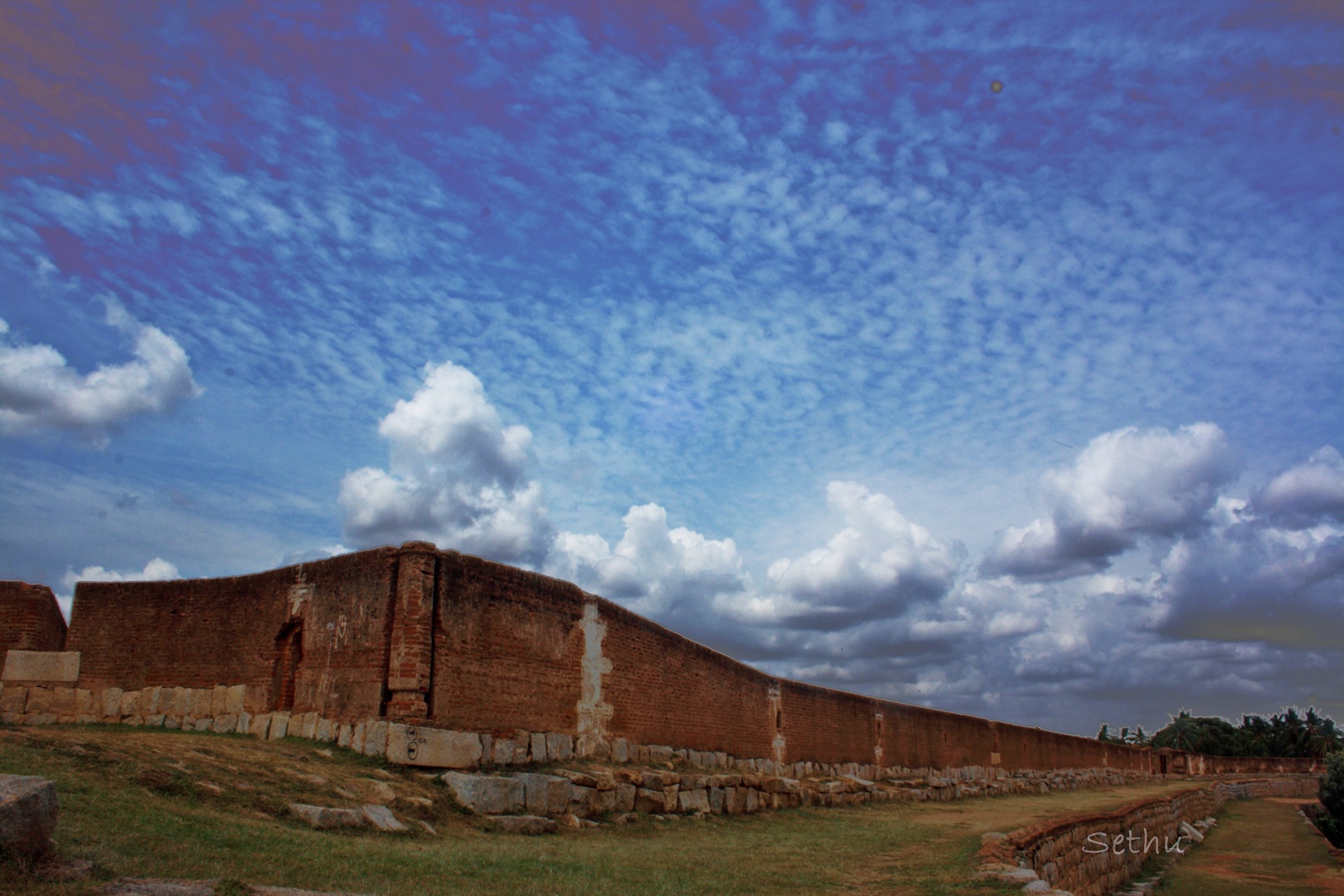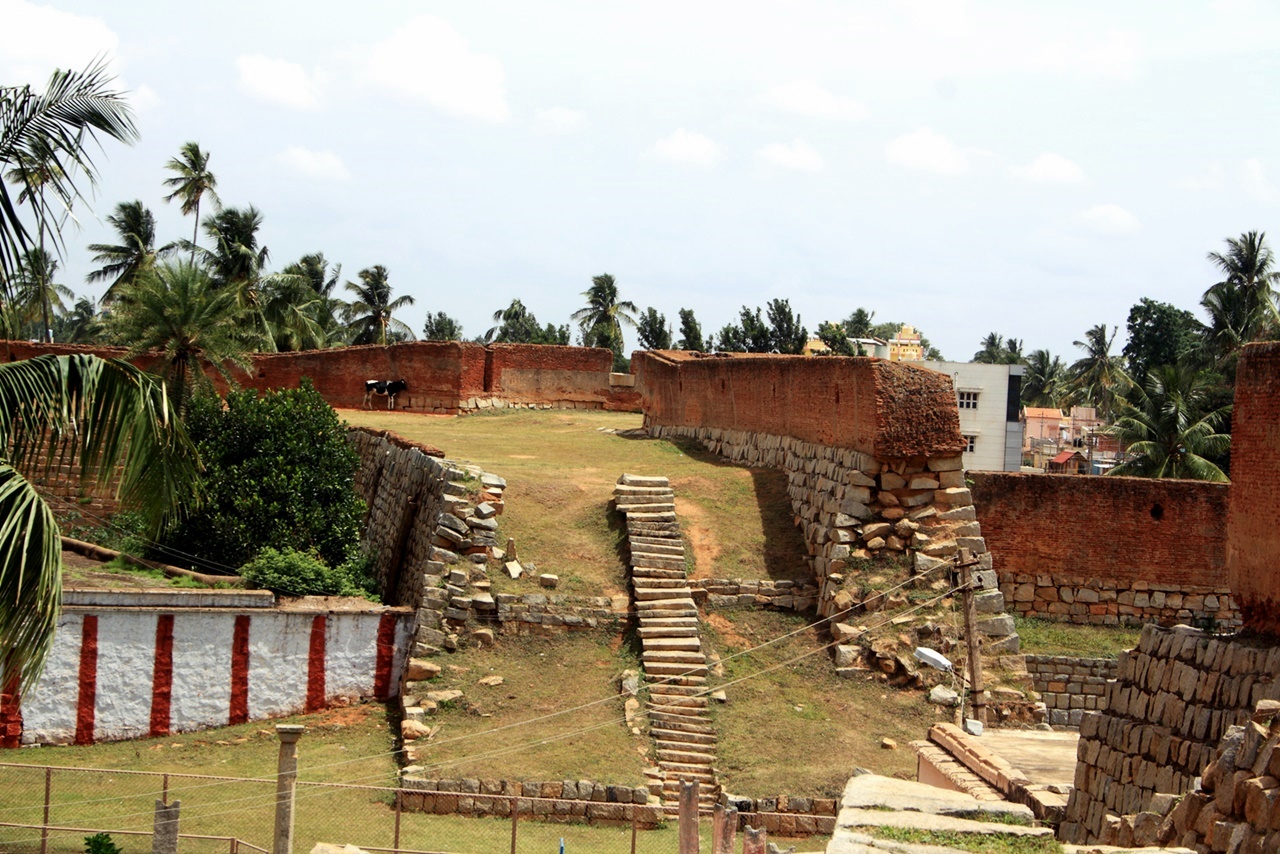 Also there are many temples inside the fort area. Venugopalswamy temple is the oldest among them. Unfortunately we didn't got enough time to explore inside the temple. Other temples that exists inside the temple are Siddalingeshwara temple, Chandramouleshwara Temple and Nanjundeshwara temple.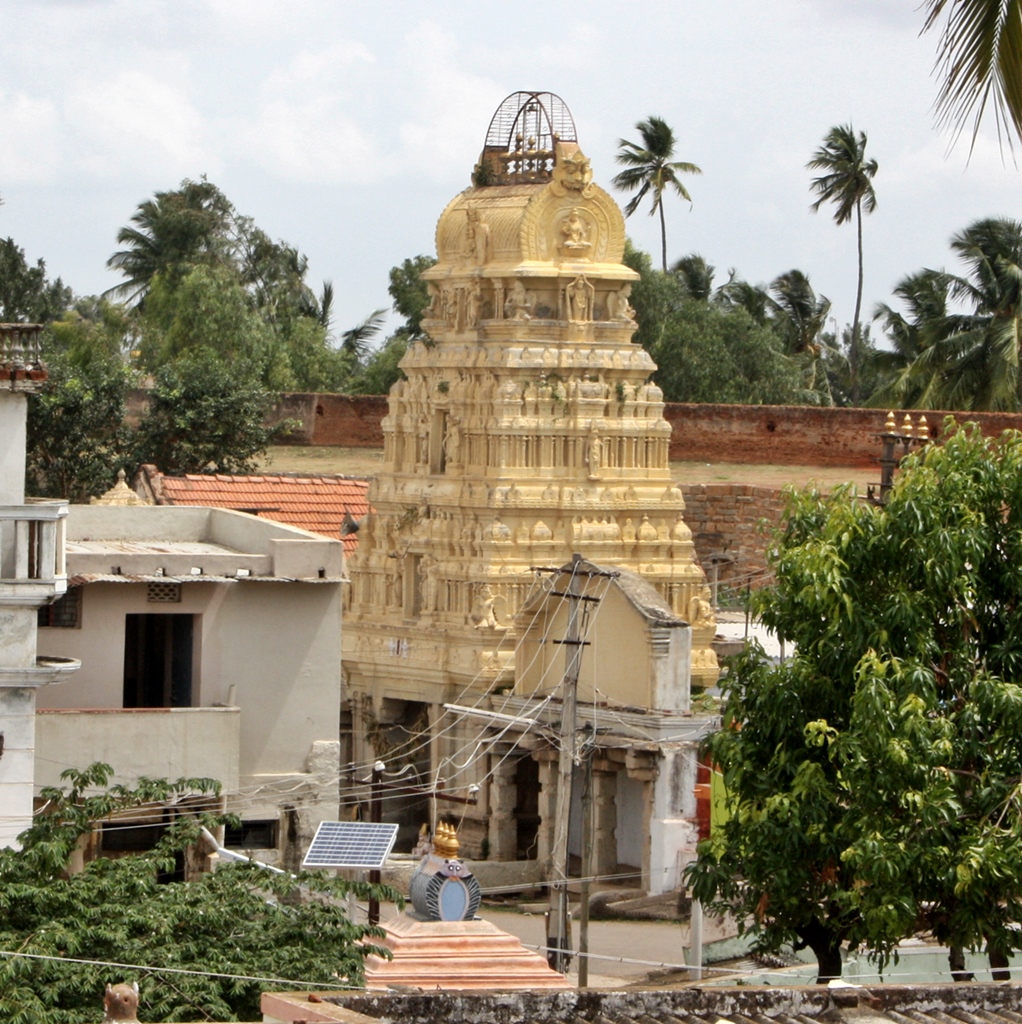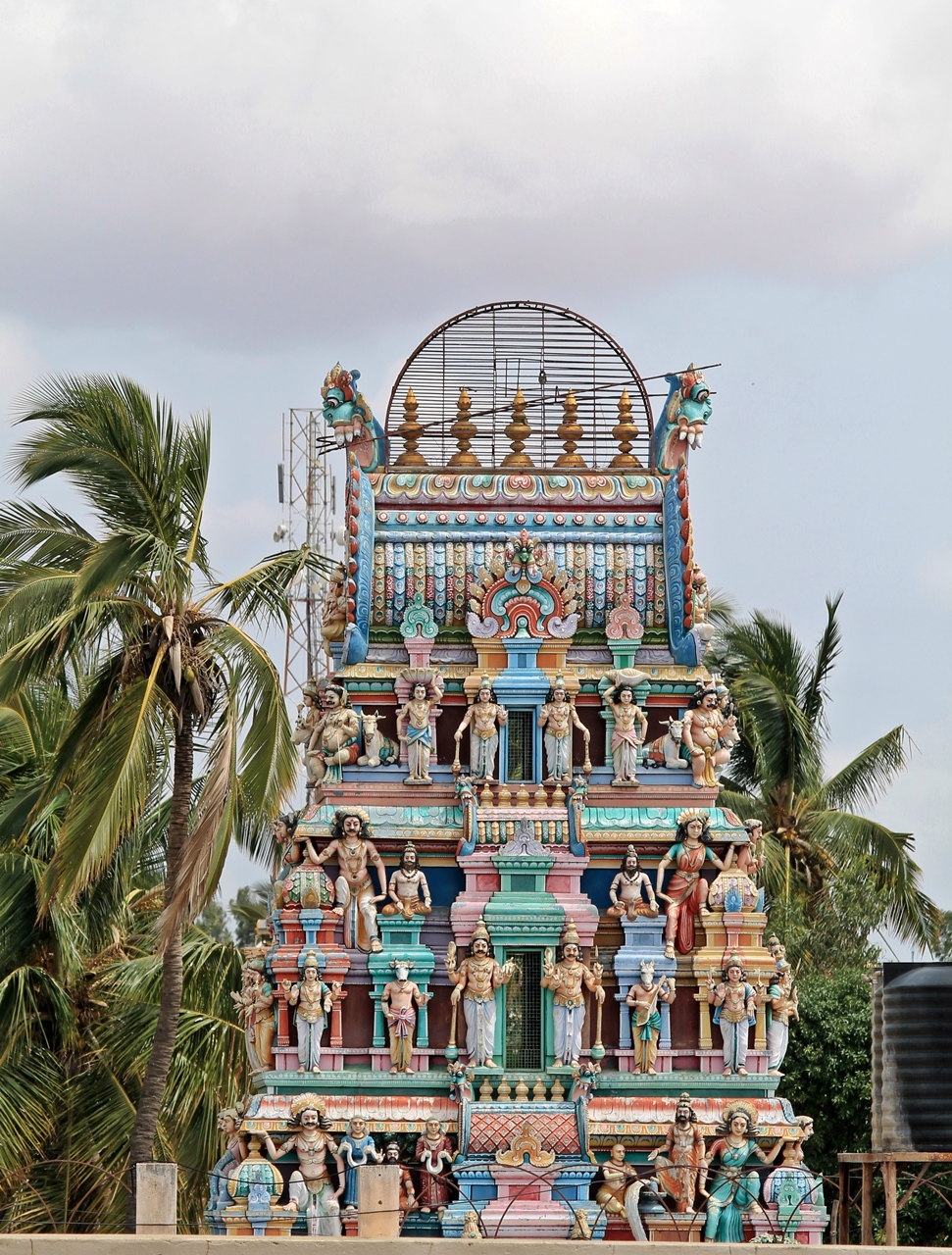 Anjaneya Swamy statue in the town near to the fort is also one the spots to visit in Devanahalli.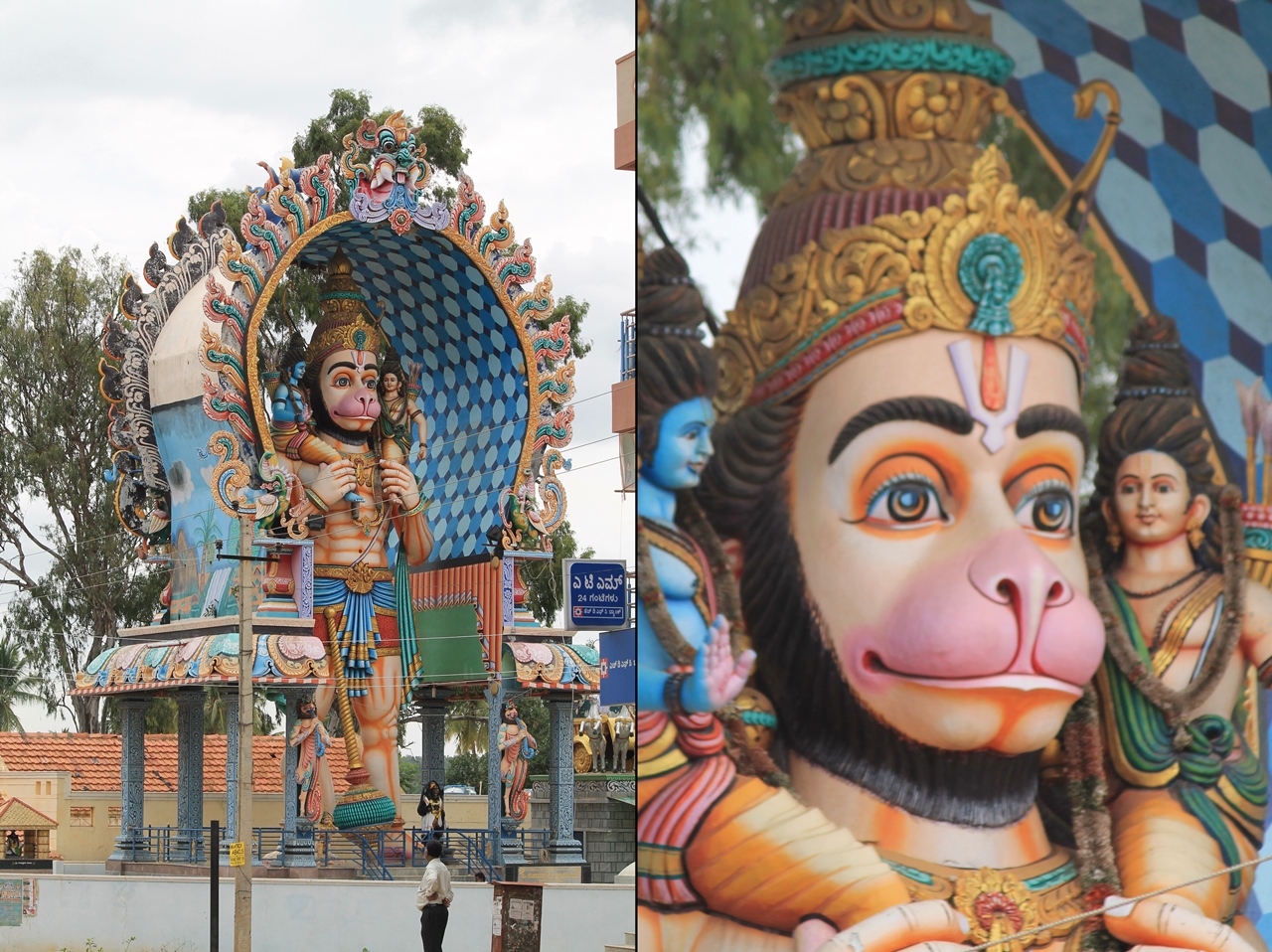 Other places to visit around Devanahalli Fort:
Nandi Hills ( 25 Kms away from the fort) 
Happy Travelling,
WorthvieW
For latest updates follow us: