Chunchi  falls is situated 90 km away from Bangalore city.and 16 km before the Sangama, located in the Kanakapura taluk.  During our Mekedatu-Sangam trip happened few months back , we totally missed to cover this place.  The fall follows the confluence of two smaller streams, which run down to the fall in cascades.  This  waterfall is about 6km away from the deviation of the river Arkavati. The waterfall is surrounded with deep green forests, adding to the natural beauty of the place. A day-cation trip to this place can cover both Mekedatu and Chunchi falls.
How to reach Chunchi Falls:
By Road:  Drive out of Bangalore on Kanakapura Road. Turn left after Kanakapura and drive for another 30 minutes to get to Sangama.  Take a left turn around 5km before Sangama to the Yeleguri village to go to this waterfall. The waterfall is about 6km away from the deviation.  There is a sign on the road, don't miss that .
.
By Bus: Catch a direct bus from City Market(Bangalore) to Kanakapura. From their very few buses ( no private buses ) will go towards Sangama. I guess there should be a bus to the village Yeleguri, which is near to Chunchi falls, but i am not sure. It is advisable to go on your own vehicle.
On the way to Chunchi falls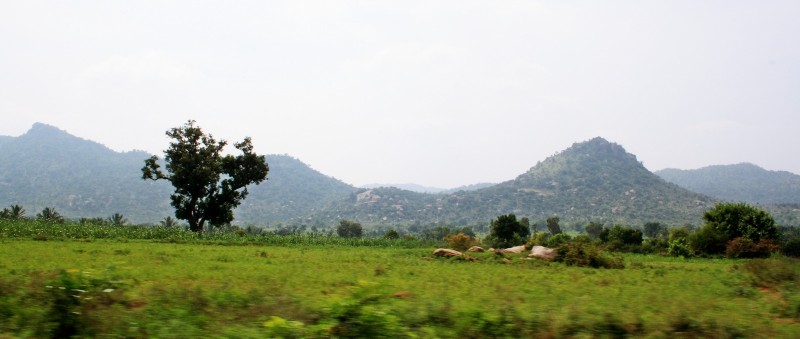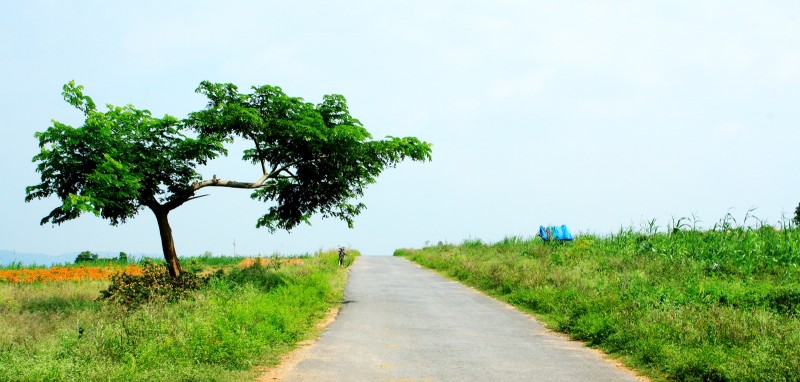 At Chunchi Falls
Pardon me, we planned in the wrong season, so no flow 😛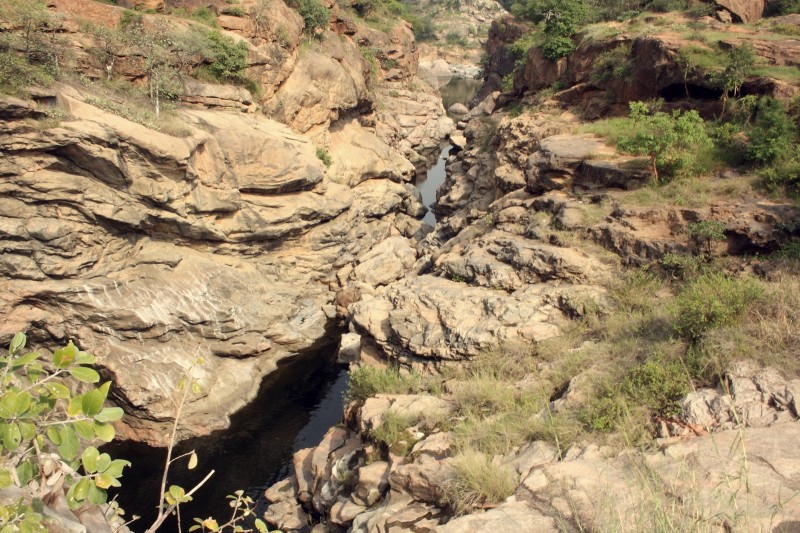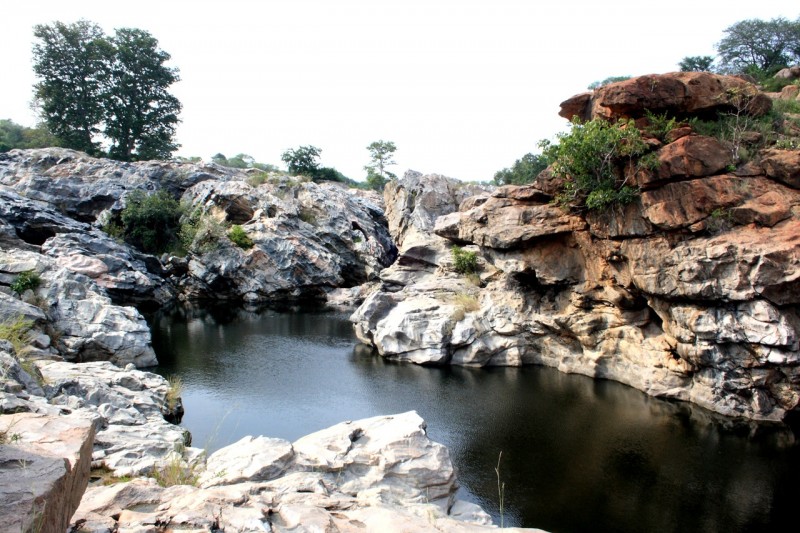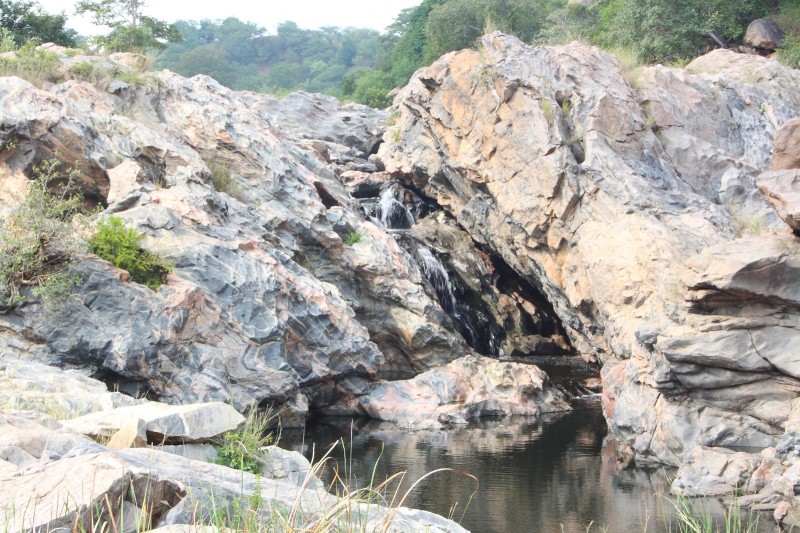 Thanks,
WorthvieW
For latest updates follow us: