What can make your flight a total disaster? Lack of space for legs, aisle seats, seats at the end of a plane? There are so many things that make you nervous and you have no idea how to avoid them. But we know how to make your flight comfortable. You just need to choose a seat in advance! Is it possible? Absolutely! Here is a brief guide on how to choose the best place and how to make sure that you will take this place.
Choose the perfect seat
First of all, you need to understand which of the seats are the best. Even if you prefer to travel buying tickets in economy class, you still can select comfortable seats where no one will annoy you. Before you buy a ticket, check the plane scheme. You will see which seats are better for you, and which of them are the worst. For example, some planes have seats just in front of WC, and that does not make a flight better.
The general rule is that bulkhead and exit row seats are the best ones: they have enough space for legs, there is no one behind you, and you can feel absolutely relaxed during the whole flight. But never choose seats which are in front of these ones: you cannot recline them. It means that in a long flight you need to sit straight.
Check the options of your airlines
Some airlines have the option of buying a seat and some airlines include this option in taxes. It is better to check what your airline offers: perhaps, the price of your ticket already includes the price of choosing a place. Pay attention that most low-cost airlines do not offer an option of choosing a seat and early check-in is also unavailable. If you have several flights to choose from, it is always better to choose the one with airlines that allow choosing a seat.
Early check-in
Consider online check-in if it is available. With online check-in, you can choose the seat which you like most of all. While other passengers do not use online check-in option, you can use it for your benefit. However, be attentive with the time of check-in opening. Some airlines allow early check-in in 24 hours before the departure. It means that if you decide to check-in in 2 hours, all seats might be taken.
Ask for the best seat
If you do not believe in online check-in, or your airlines do not have this option, you can ask a certain seat during check-in. In most cases, you will get the desired seat. The problems may occur only if you ask for two and more seats. If a plane is full, and you are the last in check-in queue, it is almost impossible to get the desired seats. Still, you can ask to change your seats with other passengers, and it will be much easier if you will know their native language.
Use special programs
Choosing one and the same airlines to travel is a good idea. You will get some bonuses, free miles, and extra options to make your flight comfortable. Rewarding programs can be used for choosing the best seats in advance. You can get the best seat when you buy a ticket or during check-in. As a rule, each airline has booked seats for the loyal customers, so you can get them even if you do not use early check-in option.
And there is one lifehack everyone can use to travel comfortably. Choose unpopular flights, morning flights and flights on weekdays. First of all, they are cheaper. Secondly, there are usually many free seats, so you can choose the best ones for you. You can even take 3 seats and sleep comfortably during a flight!
Author's Bio: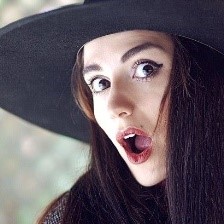 Christine Allen is young writer and blogger at essaystorm.com. She believes that you can get everything what you want. You just need to be sure in what you really want and be patient. You can follow her at Facebook or Twitter.
For latest updates follow us: