Traveling opens a lot of opportunities and experiences we'd never otherwise experience had we not let ourselves go on an adventure. One of the joys of traveling is meeting different people of various backgrounds.
Are the type of traveler who likes to plan your group's itinerary? Do you bring a suitcase or go with only a backpack on? Is your journey filled with cultural immersion, history trips, or leaning more towards relaxation (i.e. beach)?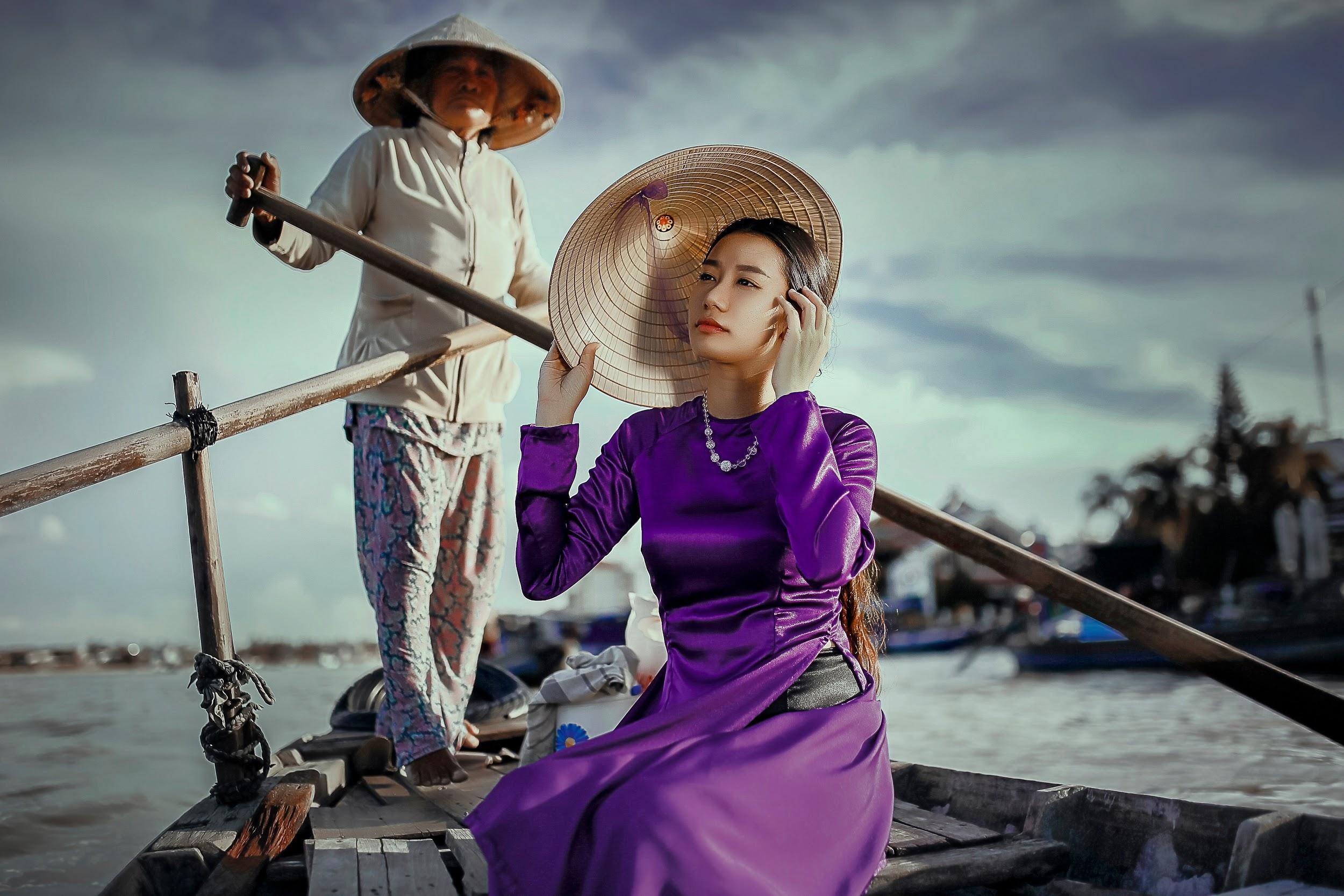 Photo by hieu le
Whether you're going as a group, with your significant other, or all by yourself, you have your own traveling quirks—and so does the people you'll meet on the road. If you're already curious what type of a traveler you are or the kind of travelers you'll likely meet on your journey, check out below:
The Planner
Regardless if a first-time traveler or not, this person assures that everything in their trip, from tour schedule to side activities, are all well-planned and strategically scheduled. These are the people who researches about the destination before they give it a go.
They would ask fellow travelers, family, and friends about the destination and their planned itinerary and of course, show the final itinerary to their immediate family (or friend/s) so they'll know his/her whereabouts and when to contact him. If you want a hassle-free trip, you might want to stick with "the planner."
The Soul Searcher
This person travels with an objective that is beyond relaxation and experience—they go on an adventure to find themselves and get to know themselves more.
Solo travelers are usually the ones who go on this kind of trip—a journey for self-discovery. They travel alone but they continue on with new knowledge about life's philosophy. Also, you'll find them spending their time longer in their destinations in comparison with those who are only there for a few days or so. Their goal is to immerse in self-actualization coupled with trip to the best spots of the city.
The Backpacker
Don't you just hate bringing a suitcase, luggage, backpack, and a purse, for a four-day trip to Hong Kong or a weekender to a local destination?
Backpackers are travelers who never attempts to pack more that they can carry, hence, their title. They literally travel with only a backpack. No matter how long the journey is, their belongings are neatly packed, compact, and every single item has its purpose.
Funnily enough, these compact travelers are also likely to have been in more countries than you've ever been. The lightweight baggage allows them to be liberal and free—both literally and figuratively.
The Cultural Traveler
How many times have you traveled only to realize as you leave, the trip lack an essential experience. Cultural experience, that is. Have you went on to look for the must-try local dishes in China? Or did you keep yourself in the comfort zone and chose to dine in fast food restaurants, or those places that serve the foods you like?
One of the joys of traveling is having the opportunity to experience your destination's authentic living; and immerse yourself in the community's culture and traditions. These type of travelers normally ravel slow, but when they do move forward, they carry a luggage-full of new perspective and knowledge. You might have a hard time finding them though because chances are they're somewhere either teaching local community kids a sport or working at a farm at their homestay.
The Budget Traveler
Traveling shouldn't have to be expensive, but it sure isn't cheap. There may face financial issues as a hindrance to their journey but boy, do they find lots of ways to cope and work their way around it.
Walk instead of taking a bus or train to the destination just to save a couple of dollars? They're game. These people are wise in terms of budgeting their finances and stretch it the most they can while still pursuing their journey at best they can.
The Nomad
Are you ready to book a flight without having a meticulously planned itinerary? Perhaps you've landed in a country before with no idea where to stay or which places to visit? Have you experienced sleeping in a public place such as train station before? All these without having a panic attack?
If you're the adventurous type who has a can-do attitude and up for a freeing journey, you might be a nomad—no concrete plans yet offers amazing opportunities and experiences ahead. Add to that the complete freedom to take on any adventure.
So, which one of these personalities best defines you as a traveler? Share it with us!
——————————————————————————————————————————
About Author:
Chie Suarez sails from the PH. She spends her downtime writing for Holiday Inn Parramatta, the perfect hotel choice to stay in for both business or leisure.
For latest updates follow us: