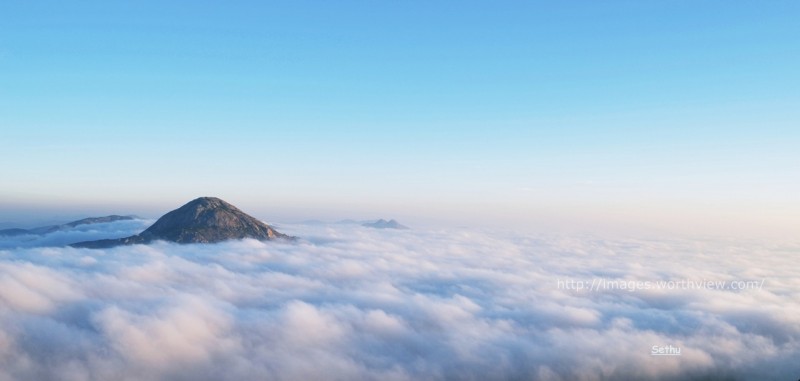 This is my fifth visit to Nandi Hills and this time to my lazy luck i got a chance to be on above clouds. Awesome feel! We felt like we are walking above clouds.  I don't have any idea how the great Heaven looks, but i felt like i was in heaven at that time.
To the people who are not aware of this place, Nandi Hills is a hill station in Karnataka State, India. It is around 70Km far from Bangalore. The hills are nestled between the neighboring towns of Nandi, Muddenahalli, and Kanivenarayanapura.  It is 4851 ft. (1478 meters) above sea level.
How to reach Nandi Hills: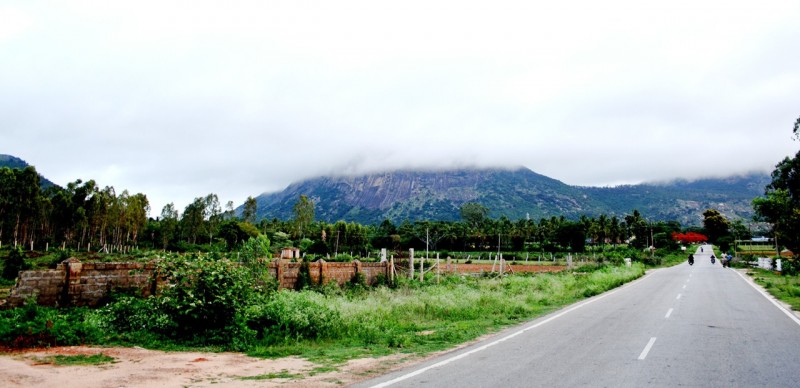 The best option to reach there is by your own vehicle. You can also catch KSRTC buses that runs from Bangalore to Nandi Hills. Only few direct buses are available from Bangalore via Chikballapur. First bus starts at 7.30 A.M. ( not so sure).
Bangalore to Nandi Hills directions-> From Hebbal flyover take NH7 and take a left diversion (about 5km after passing by BIAL airport flyover) with a signboard in English "Nandi Hills <–"
Timings: Open from 6 a.m. to 10 p.m.
History of Nandi Hills :
During the Chola reign, Nandi Hills was known as Ananda Giri, Hill of Happiness. There is an ancient temple of Yoga Nandeeswara atop the hill. A fort was built during the period by the chieftains of Chikkaballapur. It was strengthened by the famous King of Mysore Tipu Sultan. This fort was considered impregnable, it covers a vast area of 90 acres and soldiers could shoot from all directions without being seen and there is thefamous " Tipu drop" a 600 metre cliff with a huge rock landing after the drop. Prisoners and convicts during Tipu's reign were pushed off this cliff .
Tipu also built a summer rest house atop this hill. In 1791, Lord Cornwallis, stormed the place and captured the place marking a major event in the history of British rule in South India. Francis Cunningham built the summer residence here for Sir Mark Cubbon. British officials enjoyed their summer stay at Nandi Hills. ( Courtesy:  Wikimapia.org)
Thinks to remember:
Gates open only after 6 A.M. (I have been there for 5 times, but this was the first time i experienced this – updated Dec 15th 2012)
Policemen at Gates (bottom of the hill)  are checking for Driving license and other papers. So please don't forget
Carry sweaters or jackets whatever that saves you from the coolest climate
Here are some pix from our ride: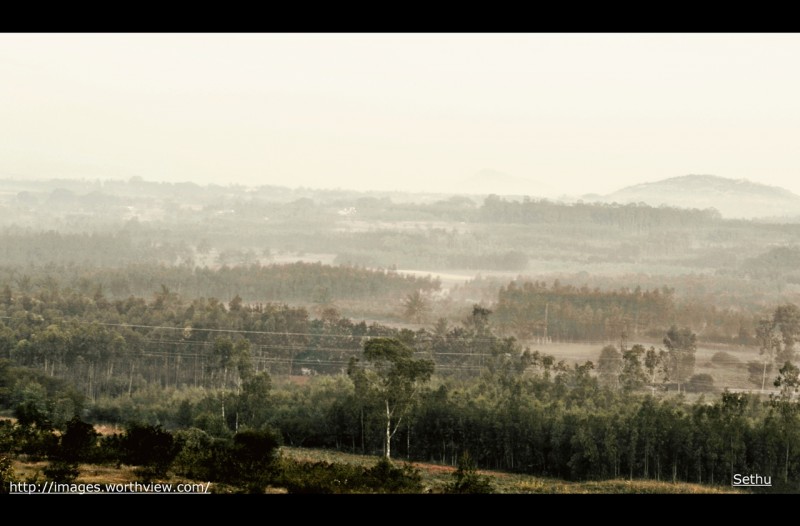 Above clouds: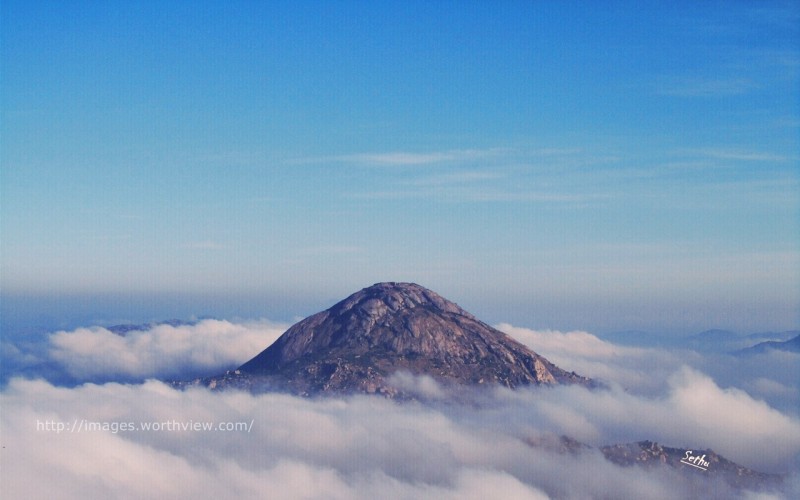 With some effects: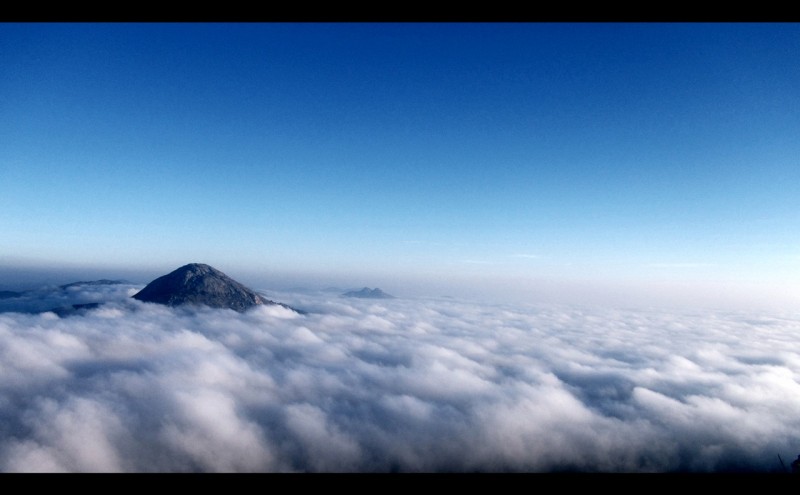 I know you are dying to see me

Riders: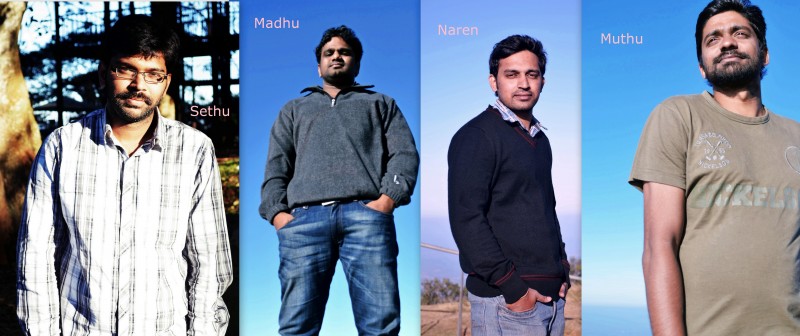 If you are in or around Bangalore, plan to visit Nandi Hills this weekend. Try to be there by 6 A.M. to catch best views. If you want to know how the views are on a sunny day, check out our earlier post on Nandi Hills
Happy Traveling,
WorthvieW
For latest updates follow us: